OKMT Christmas Concert 2023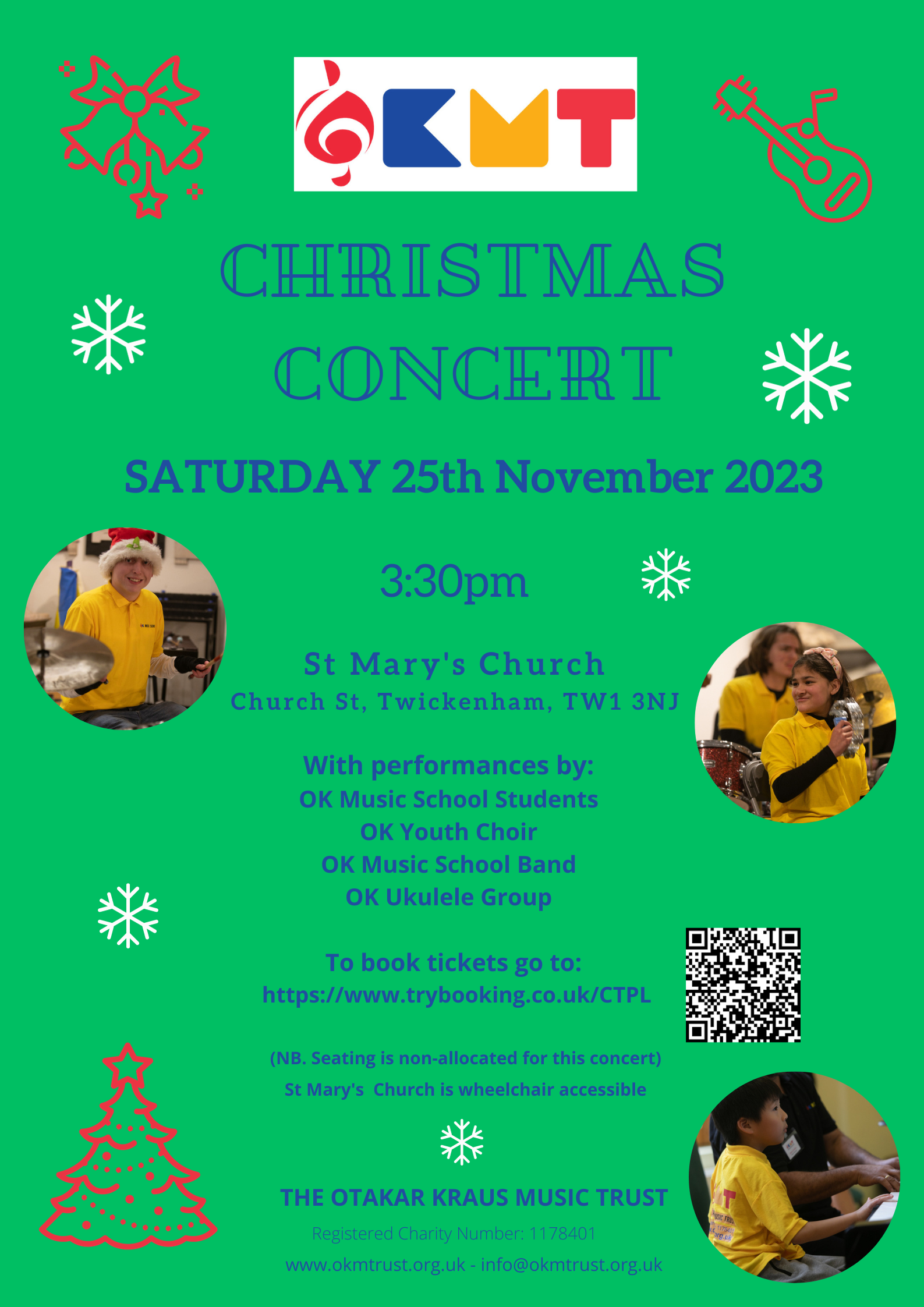 About
The Otakar Kraus Music Trust are thrilled to invite their talented musicians and supporters to another afternoon of music at this year's Christmas Concert. We look forward to celebrating their superb work with you! Thank you to St Mary's Church for their support in hosting our concert this year.

The church is accessible, with wheelchair spaces available on request when booking your ticket(s). Please contact Hana on 07856876968 or email info@okmtrust.org.uk if you have any queries.
Date
Saturday 25 November 2023 3:30 PM - 5:30 PM (UTC+00)
Location
St Mary's Church
Church Street, Twickenham, London, London TW1 3NJ
Pupils Performing
Please note the following guidance:
In order to help with the smooth running of the Programme at the concert, if your child/young person is performing, they will be assigned a Group Number (this will be included in the email correspondance sent to you by Hana). During the concert, when your child's Group Number is called up please could you help to guide them to sit in the front rows of seats which will be marked on the day. This will mean they are closer to the stage and will help with the smooth running of the concert. Once they have finished performing, they can then return to sit with you.
Parking
Parking is available in the York House and Flood Lane car parks (free on Sundays but subject to 2 hour limit at other times during the day). Waitrose car park in Arragon Road is close by, and there is meter parking on surrounding roads.

It is advised to check parking restrictions as they can be subject to change. Also, be careful where you park as the roads by the river regularly flood at high tide and the rise in water level can be rapid!