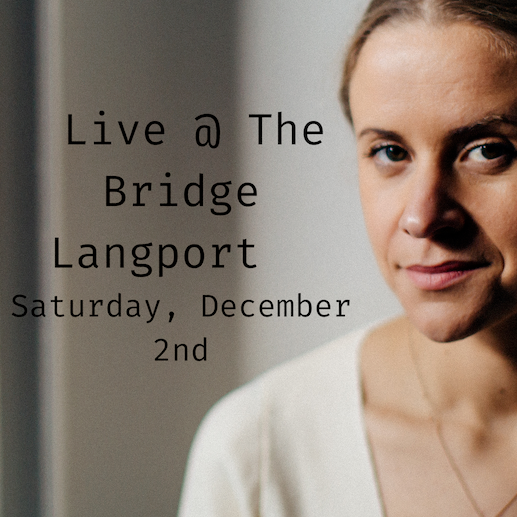 About
London-based singer-songwriter influenced by the likes of Joni Mitchell, Jeff Buckley and Carole King proves a rare talent and someone to remember through her mature, deep, diverse vocals
and thought-provoking music.
Anna's music has recently soundtracked the acclaimed Grey's Anatomy trailer, Focus Feature film, Every Body and has featured on hit US TV shows such as 'Pretty Little Liars', 'Famous in Love' and the Paramount film 'The In Between' (featured under the
pseudonym Beò).
With three Top Ten's in the singer-songwriter iTunes charts, Anna has gone on to tour in the UK, Europe and the US, opening for the likes of David Ryan Harris, Jake Isaac and Fatai, as well as headline shows in NYC, LA and Nashville. Anna has performed live on CBS and London Live.
Having also soundtracked a Levi's campaign and been featured in Spotify playlists, Anna has now accumulated more than 2.5 million streams and received the support of Radio 1, 2, 6 and BBC Introducing.
Date
Saturday 2 December 2023 6:00 PM - 9:00 PM (UTC+00)
Location
The Bridge Bakery and Canteen
The Bridge, Westover Trading Estate, Langport, Somerset TA10 9RB