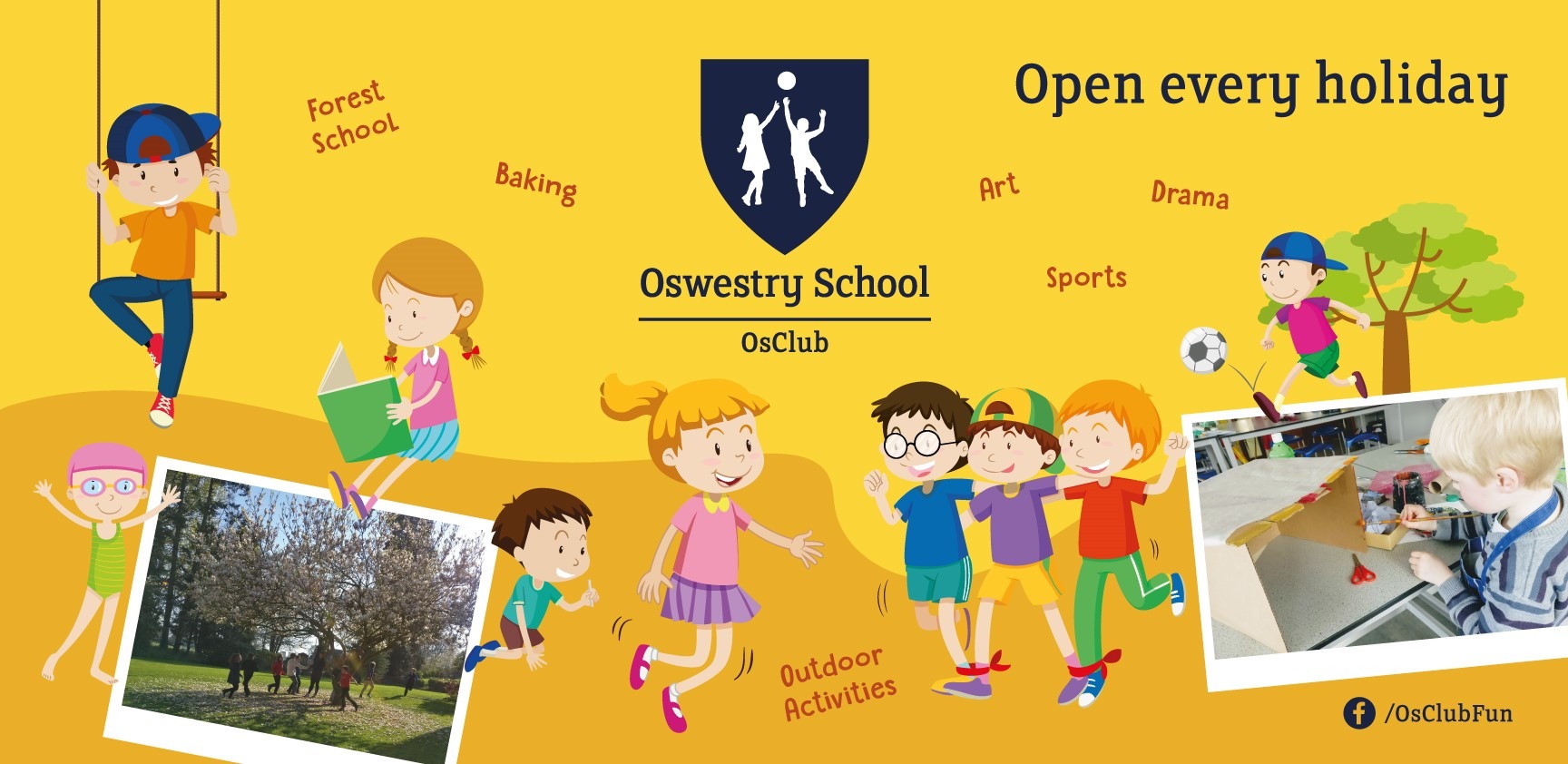 Check out our Facebook page for the latest information and photos. See
you in 2022!
OsClub will reopen for February half term 2022
OSCLUB
Our original OsClub activities for children in Reception to Year 6, encompassing a day full of a variety of activities based on the school site enjoying use of the School's sports facilities, swimming pool, outdoor spaces, art rooms and computer room.
Please remember a packed lunch and a snack to replenish energy after the daily swim session!
When you get to the payment area of the shopping basket, you will then have the option to book more dates by selecting 'Buy more tickets' just above the TOTAL price.
If you have two or more children, there is a 10% sibling discount. Please use the code sibling at the checkout and this will then be applied.
We also accept payment by childcare voucher and HMRC tax-free childcare. Please use the code childcarevoucher at the checkout after entering any other discount codes to pay separately using childcare vouchers or your HMRC tax-free childcare account, and we will invoice you separately for this. Please email osclub@oswestryschool.com if you require any further information.
COVID-19
Due to government guidance, we do ask that your child does not attend any other external holiday club setting during the holiday period to reduce the risk of cross-contamination across different settings. We are following the government guidance provided and continually review our risk assessment as the guidance changes. Rest assured that we will provide as safe an environment as possible for your children in these uncertain times. Controls put in place include:
All members of staff are trained in child safeguarding and have direct access to our school Designated Safeguarding Lead (DSL)

Children's temperature will be taken before they enter the setting

Social distancing rules will be followed as much as possible

Hard surfaces touched regularly will be cleaned at least twice daily

Indoor spaces will be well ventilated

Good hygiene procedures promoted with the children
Location
Oswestry School
Upper Brook Street, Oswestry, Shropshire SY11 2TL