RocketLearn Online Christmas Camp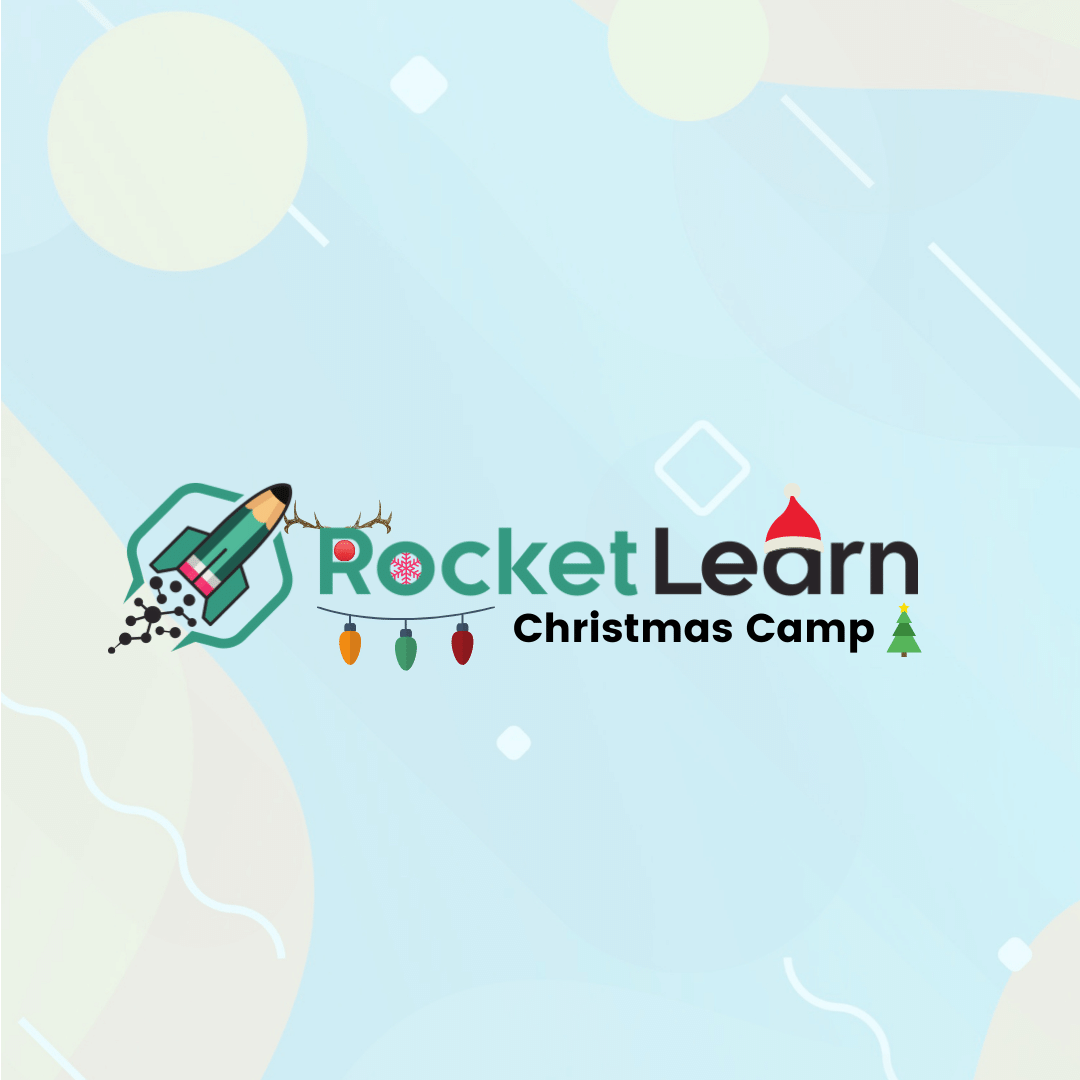 A perfect opportunity to keep children engaged, occupied and mentally stimulated, the RocketLearn Christmas Holiday Camp includes lesson broadcasts, activity booklets, certificates and prizes - all for £5 a day!

You can sign up for the camp even if it has already started, as all lessons remain online once they have gone live.
At RocketLearn, we believe learning should be enjoyable, engaging and have a clear purpose. Our online Winter Holiday Camp has been designed to enagage children through an innovative use of web broadcasts,* activity booklets, technology and competitions. As well as our activities, we suggest fun extension tasks each day to stimulate curiosity, we also provided a top-tips and answer booklet for parents so you can support your children and help them get the most from the camp (although the vast majority of children will be able to undertake the camp completely independently).
*The live broadcasts are recorded so you can watch these at any time after first screening.
Price: £20/day/child (only £5 per day!)
free for RocketLearn Members
What do I get?
• Daily English and maths lessons

• Afternoon challenges to inspire and stretch
• Children's activity booklet based on their age group
• Parental tips and tricks booklet
• Daily Interative Quizzes

• Prizes and certificates
Is there is a timetable of activities?
Yes! This is entirely optional though - children can access the materials as and when to suit them.
In brief there will be three age groups for Maths:
Bronze - 9.30am (for children in school years 3-4)
Silver - 10.00am (for school years 5-6)
Gold - 10.30am Maths (for school years 7-8).

English will take place at 11.00am and "Afternoon Antics" at 2pm.
Wellbeing and PE will also be available as and when to suit your needs.
Broadcasts will be available after they go live, so you can watch them at a later time should you wish.
What does the booklet look like?
Here are some sample pages from our Christmas Camp last year!
What would a typical day look like?
A Year 5 Child (silver camp):
10:00 - Maths broadcast and 20 minutes of activities.
11:00 - English broadcast and approximately 20 minutes of writing
14:00-14:20 - 'Afternoon Antics'. Fun videos, quizzes, games and activities.
Your child will be kept busy for about an hour per day - but they can choose to spend longer if they are really engaged and enjoying themselves
Do we have to follow the broadcast schedule?
No. Whilst we recommend closely following the schedule as the routine helps children, the broadcasts are recorded so you can undertake the activities in your own time.
For more information about RocketLearn and how we can turbo-charge your child's learning, please visit
Online event access details will be provided by the event organiser
* Booklets will only be posted to those in the UK