Gardens of Easton Lodge April Open Day (SOLD OUT)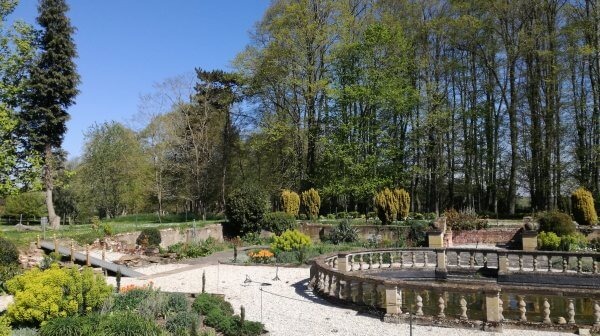 Our first open day of the season and an opportunity to enjoy a relaxed stroll around the Gardens, to enjoy the daffodils, tulips and blossom, and to see progress on restoring the lilypond balustrade. Open between 11am and 5pm.
Visitors need tickets in advance for those over 16. Dogs on leads welcome. Please enter car reg. when booking. Limited tickets for arrival time slots. Season ticket holders and Friends of the Gardens do not need to book. Priority parking for visitors with disability.
Locally sourced bacon, cheese or hummus rolls; homemade cakes; and hot and cold drinks will be available until they run out – or till 4.30pm.
We are open on Sunday April 18th from 11.00 am to 5pm, last entry 4pm
Location
Gardens of Easton Lodge
Park Road, Little Easton, Dunmow, Essex CM6 2BB