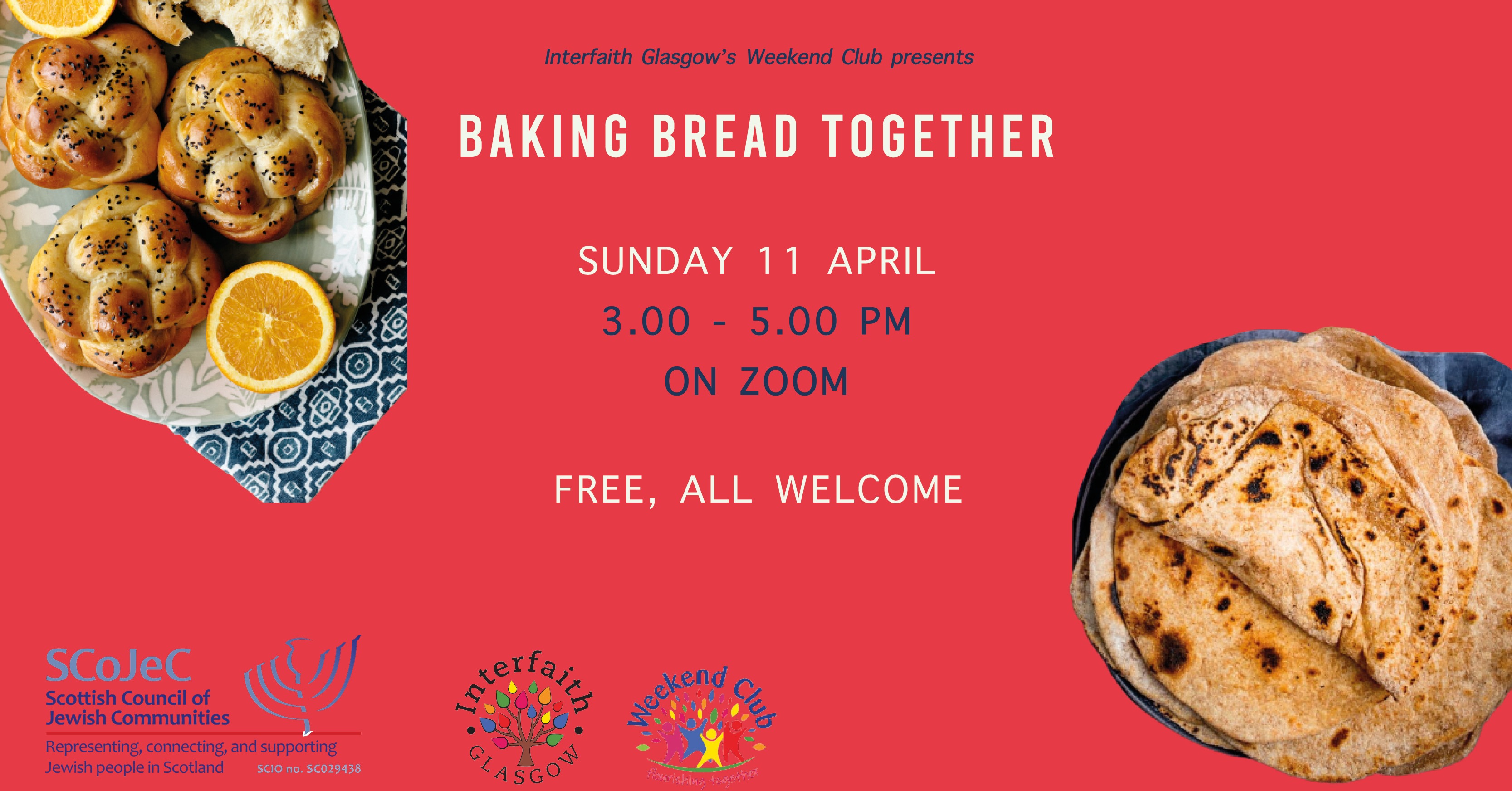 Join SCoJeC and Interfaith Glasgow's Weekend Club for an afternoon of cultural exchange, learning about different faiths through the art of baking bread. Use our recipes in advance to mix your dough or follow-along step by step with our bakers. We will learn how to make Challah as well as bake along to a demo from members of the Weekend Club. A real treat after Pesach! There will be time to share your own stories and traditions around baking bread in your faith and culture.
Donations
This event is free, but we'd welcome donations to help with our accumulated events costs.
The Scottish Council of Jewish Communities (SCoJeC) will use your donation to help to pay for the costs assocated with this event, and to support our future work. You will be asked on the next page if you are a UK taxpayer: if you are we can apply gift aid to this donation and increase its value by 25 per cent.
The Scottish Council of Jewish Communities (SCoJeC) is the representative body of all the Jewish communities in Scotland. We organise events throughout the year to bring Jewish people and others together to share Jewish culture. We are very pleased to have been putting on online events during the coronavirus crisis to be able to bring people together from our living rooms!
SCoJeC is Scottish Charitable Incorporated Organisation SC029438