South Downs Chamber Ensemble, Autumn Series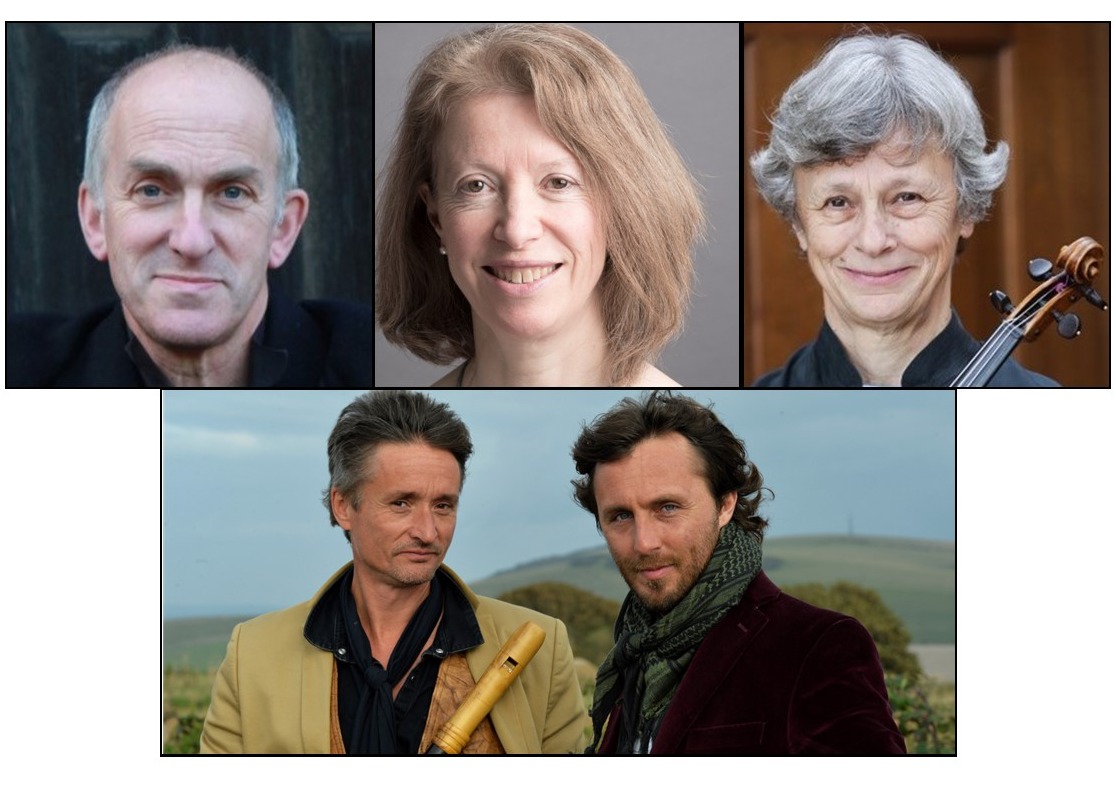 Members of South Downs Chamber Ensemble come together as three duos of exceptional quality. The setting is the delightful Flint Halls at Folkington Manor near Polegate. There will be a glass of something bubbly to welcome you.
They bring you a mini series of three Sunday afternoon concerts on 12, 19 and 26 September at 5pm. On 12 September Sebastian and Nancy perform the beautiful 'Arpeggione' sonata and then travel east for a Janacek fairy-tale, a dose of serene Dvorak and some folk-inspired pieces from Georgian composer Tsintsadze. The following Sunday brings violin and piano in a sunny Schubert miniature, searing and passionate Janacek, W. B. Yeats' Swans captured in flight by Sally Beamish, and ends with some joyful and witty Beethoven. Our mini series ends on 26 September with co-members of Red Priest, Piers and David, Wild Men of the Baroque, who will delight you with a must-hear virtuoso programme of Baroque music to amaze the cognoscenti and the innocent bystander alike.
Location
Flint Halls, Folkington Manor
Folkington, nr Polegate, East Sussex BN26 5SD
Sessions
SESSIONS
DESCRIPTION
STATUS