Exclusive Sea Life Centre Breakfast Exploration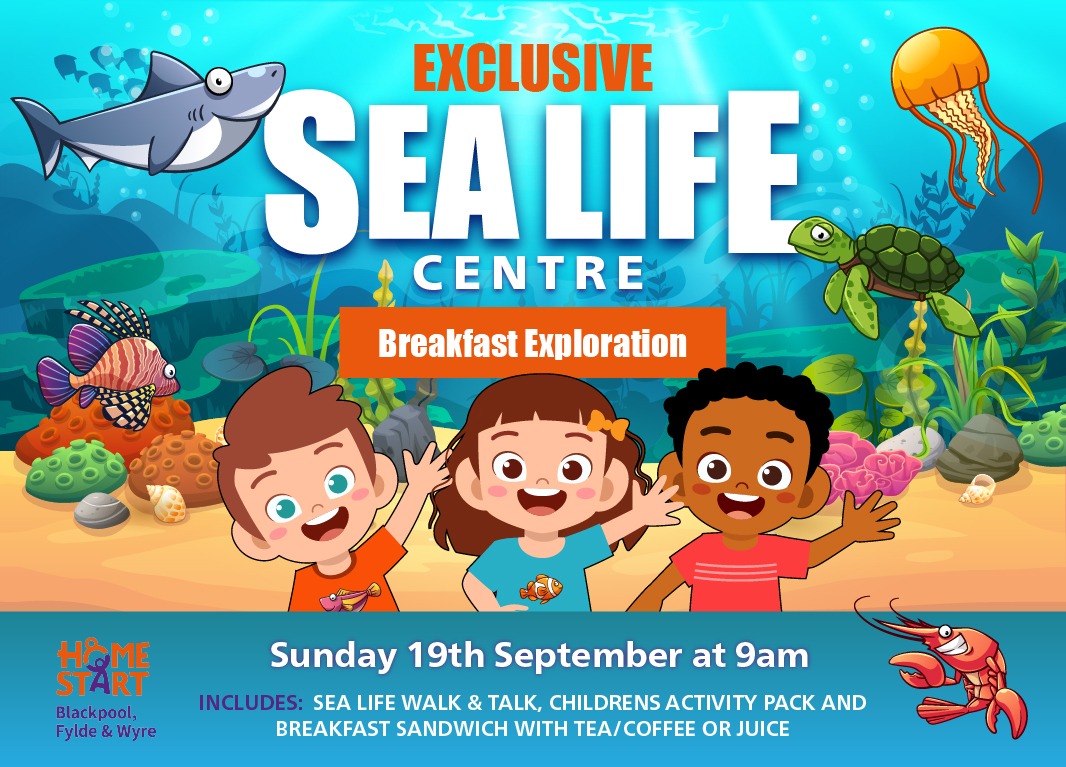 Join Home-Start for an exclusive early morning visit to the famous Blackpool SeaLife Centre before the doors open to the public.
Discover the amazing underwater world of over 2500 creatures featuring Phoenix the Giant Sea Turtle, Matilda the 5 foot Moray Eel, Gary the Grouper, Jellyfish, Clown Fish, Crabs and Lobsters!
Experts will be on hand to give demonstrations and share secrets of the ocean.
Breakfast will be served from 10am following your exploration, please let us know if there are any dietary requirements at the time of booking! Oh, and don't worry you won't be expected to share your breakfast with the sharks!
Our exclusive event takes place on Sunday the 19th of September at 9am and your tickets will include:
- Childrens activity pack
- Breakfast Sandwich with Tea/Coffee or Juice
We also plan to hold a raffle on the day to win some fabulous childrens toys, tickets will be available to purchase during breakfast.
Places are limited, book early!
Location
Sea Life Blackpool
Promenade, Blackpool, Lancashire FY1 5AA