Musical Journeys 4: with Boom Bike Bourree and more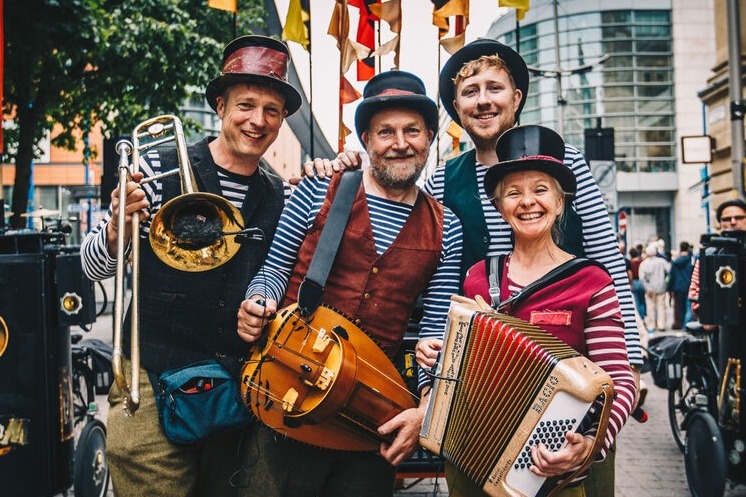 Fourth in our series of eclectic Musical Journeys, supporting performers and raising money for local charities. Featuring, among others, local band Boom Bike Bourree - a joyous mix of medieval dance music and hip-hop beats! £15/£10 for the live performance, £10/£2.50 if you're checking in on Zoom instead. Free for refugees and asylum seekers, and £25 for 'supporters' which allow others with less resources to take up the reduced and free options. On Sat 8 Jan at 19.30.
Our Musical Journeys events have been running since January 2020 and as well as raising money to support performers, many of whom lost all their work during the pandemic, we've been raising money to support two Lancaster charities, Global Link (supporting refugees and asylum seekers in the city) and ACE - Achieve Change and Engagement - providing emotional health and wellbeing therapy for young people aged 11 to 25 in the Lancaster and Morecambe area.
Location
Halton Mill
Mill Lane, Halton, Lancaster, Lancashire LA2 6ND