Rookhow volunteer hedge planting weekend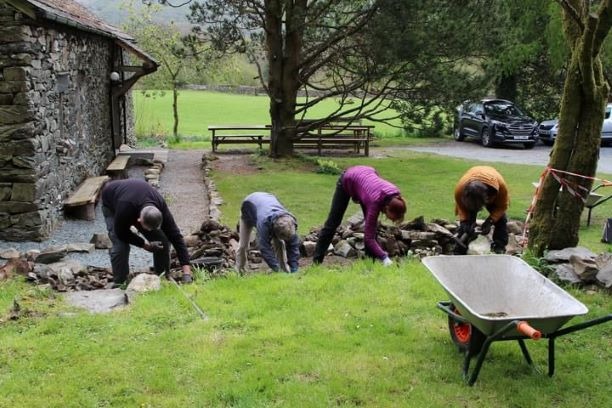 A 2 night residential weekend planting 600 hedge plants, donated by the Woodland Trust, by the side of the bunkbarn and behind the Meeting House. Young people welcome. Under 18s must be accompanied by a parent/ guardian.
Friday 10th December 10am- Sunday 12th December 1pm 2021
Each evening there will be a short reflective Epilogue, with a campfire on the Saturday night. Meeting for Worship will be held on the Sunday morning. Everyone is welcome to attend, but if you don't want to join in, that's fine too.
Please bring your own gardening tools if you can and wear sturdy boots and bring full waterproofs.
Children and young people are welcome. Under 18s are the responsibility of their parents/ guardians at all times.
The trustees of Rookhow are supporting this event by offering FREE accommodation. However there will be costs for food and activities, so a donation towards the organisation would be welcome. If you are able to Gift Aid your donation, please do so.
SUGGESTED DONATION: £20-50
If you are just coming for one or part of the days, please bring your own food or let us know if you want to be included in any of the meals. Email Sue: contactrookhow@gmail.com (no need to book unless you're staying overnight)
Location
Rookhow Quaker Meeting House
Rookhow, Colton, Ulverston, LA12 8LA