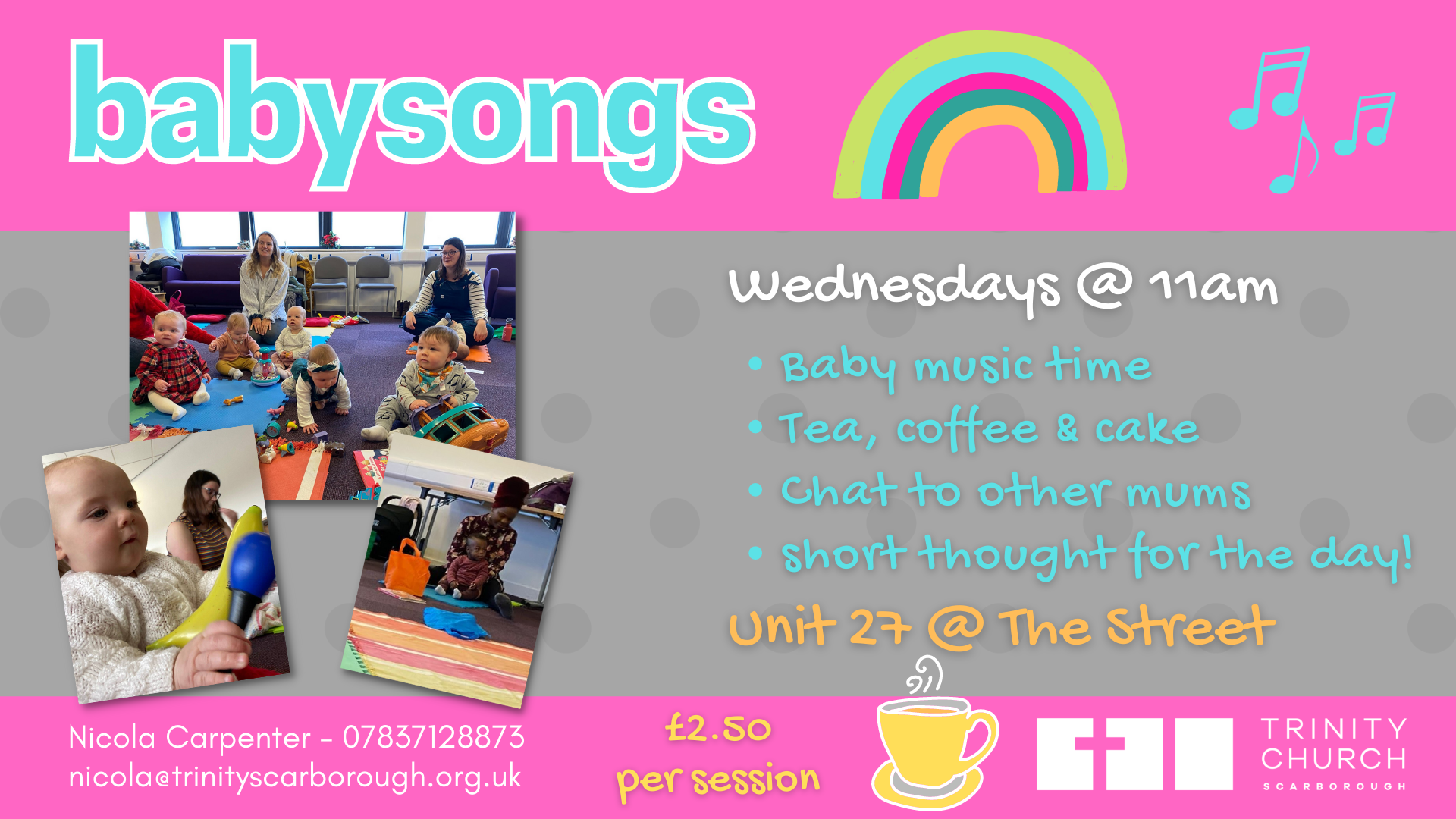 Friendly session, Wednesdays 11am, for mums with babies up to 1 year. Come & enjoy:
A fantastic fun baby music time led by Nicola.

Chatting with other mums, plus tea, coffee & cake!

Babychat: our 5 min thought for the day!
'Our favourite day of the week!' - Mum to 8 month old
Update: This session is now full. Please message Nicola if you would like to make an enquiry: 07837128873
Booking options:
- Book a place for this half term block: £2.50 per week (e.g. 5 weeks = £12.50)
- Book for your first week only: £2.50
Venue: Lovely comfy room with sofas, Unit 27, on the 2nd floor of The Street (access by lift).
Nicola is the Children's Minister for Trinity Church Scarborough and mum to three children.
Not suited to older siblings. If you have children of mixed ages you are welcome at Playsongs on Thursdays.
This session is especially for mums. Dads and other carers are super welcome at Playsongs on a Thursday.
Refund policy: If Nicola has to cancel a week, the session will be rearranged or a refunded.
Wednesday 19 January 2022 - Wednesday 26 January 2022 (UTC+00)
Location
Unit 27 (Level 2 - Access via lift)
The Street, Lower Clark Street, Scarborough, North Yorkshire YO12 7PW
Sessions
SESSIONS
DESCRIPTION
STATUS