Concert for Afghanistan (SOLD OUT)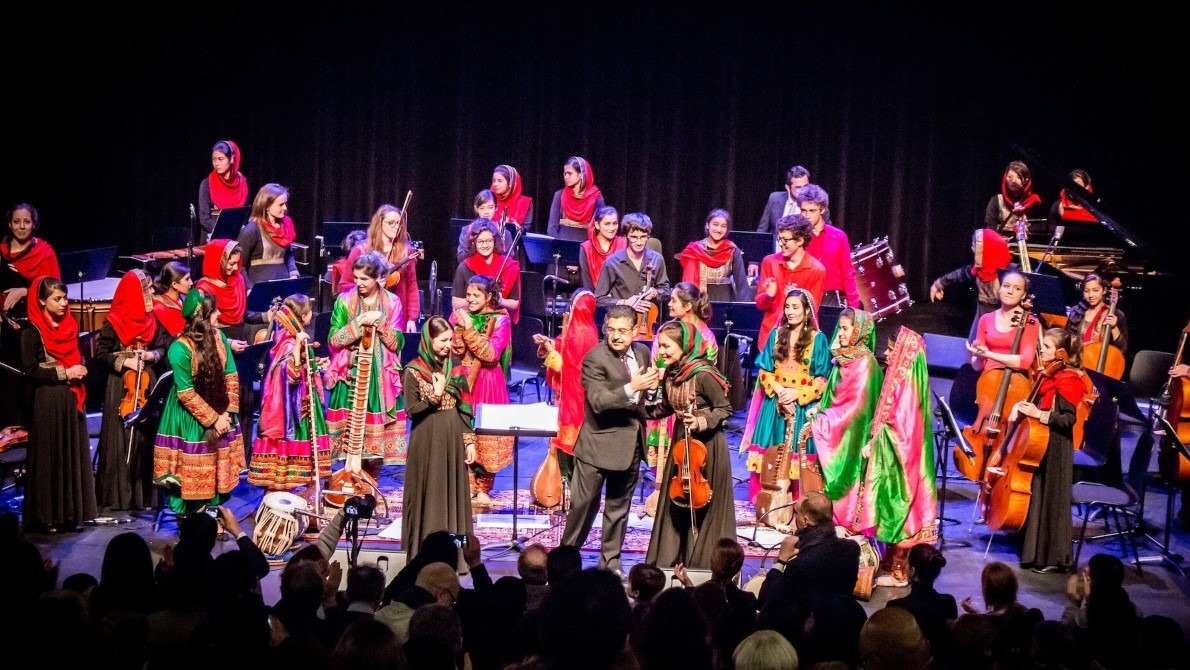 WE WILL BE SELLING TICKETS AT THE CHURCH ON SUNDAY SO IF YOU STILL WANT TO SUPPORT PLEASE COME ALONG.
A concert to raise funds for Afghanistan National Institute of Music (ANIM). This was set up only ten years ago in Kabul, and has been very successful in training a new generation of young musicians, particularly women, and in fact has had its own all-female orchestra. The building in Kabul has been taken over by the Taliban and the director is now living in Australia, from where he is trying to keep the Institute functioning in some form. Some students have also fled but some are still living in Kabul. The future of music in Afghanistan under the Taliban is highly uncertain.
Our concert will be a fascinating and eclectic mix of music styles, featuring a percussion ensemble and string quartet made up of young players from Lewes Music Group: chamber choir the Clockhouse Singers performing music from the twentieth century: jazz from saxophonist Julian Nicholas and pianist Mark Edwards: Lewes-based classical pianist Nancy Cooley: and authentic Afghan music from John Baily and Veronica Doubleday, who have spent many years studying and performing this music.
Location
St Anne's Church
Western Road, Lewes, East Sussex BN7 1RJ