GSPA Summer Dinner & Dance 25th June 2022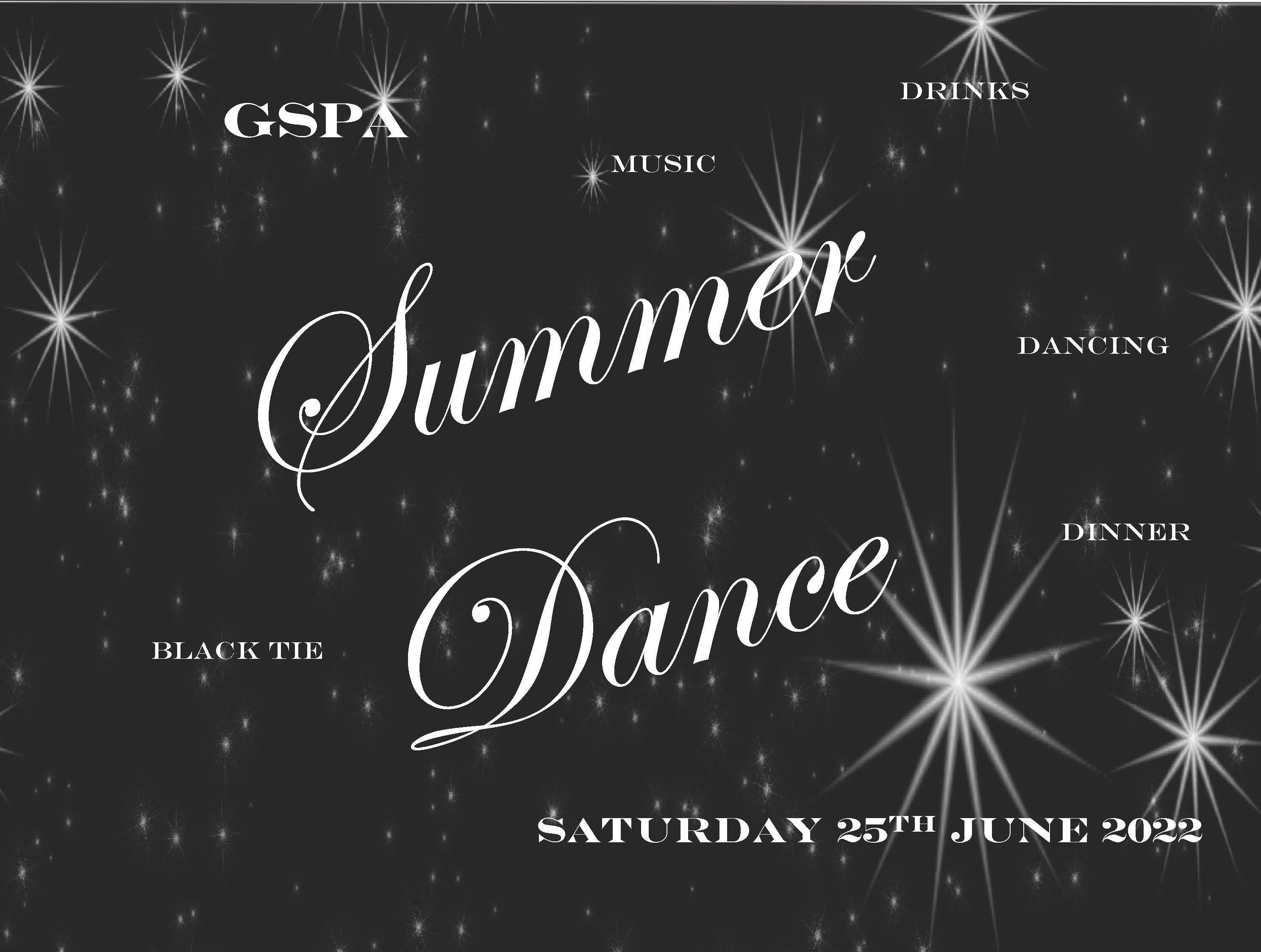 The GSPA Summer Dance is back! Set in a marquee in the beautiful front field of Gordons School on Saturday 25th June. Dress up and join us for an evening of live music, cocktails, three course dinner, dancing and lots more. Be sure to secure your tickets soon as places are limited.
A highlight of the GSPA Calendar, the GSPA Summer Dinner & Dance is a well-attended, highly enjoyable evening. The school Jazz band will be playing during the drinks reception, the menu has been designed by an award-winning Chef and DJ Paul Davey will be playing the tracks to get you dancing. You can also try your hand at roulette and blackjack on our casino tables where all proceeds are used for the benefit of the school so you can't lose!
If you're new to Gordon's this is a great chance to meet other parents, you can book individual tickets or organise your own group and book a table together. Having problems organising your seating arrangements or for any other queries drop us an email at summerdance@gspa.uk
On Saturday 25 June 2022 from 7:00 to 11:30 pm
If you currently hold a ticket for the GSPA Gordon's Supper, please note that your ticket has been automatically transferred to the GSPA Summer Dance.
Location
Gordon's School
West End, Woking, Surrey GU24 9PT