Gardens of Easton Lodge 13th February Snowdrop Sunday.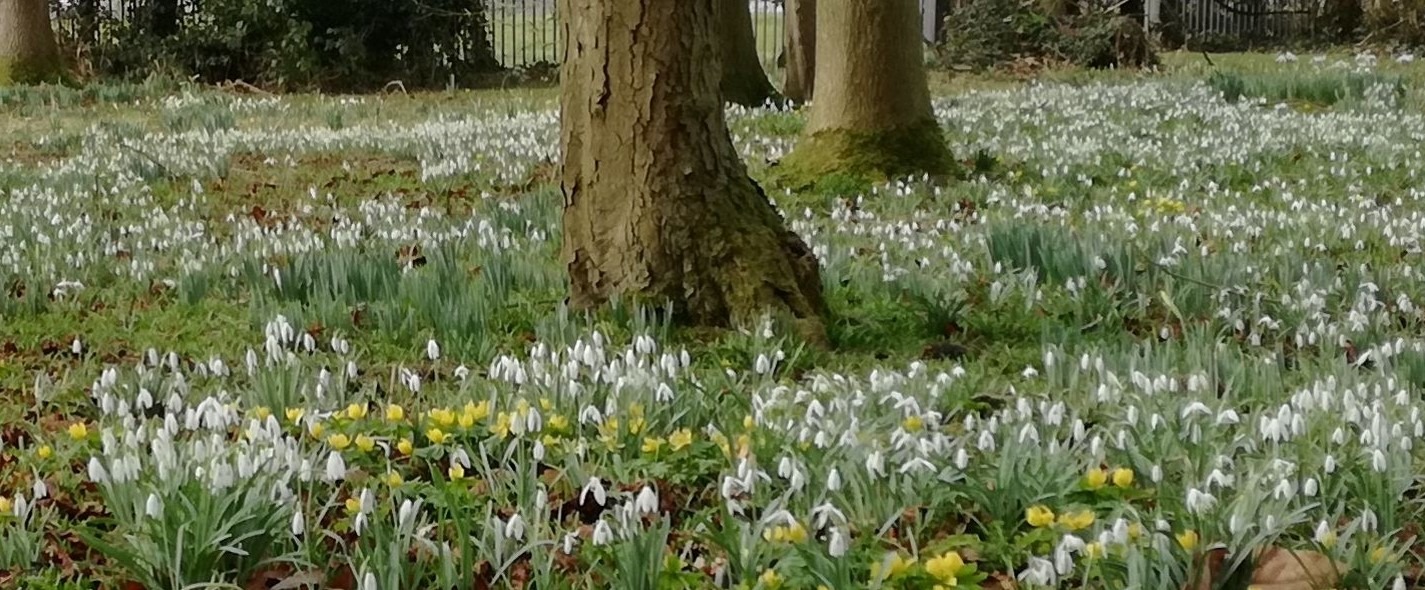 Open between 11am and 4pm. Last entry 3pm. Visitors can book tickets online either at £5.50 or at the Gift Aid price of £6.50 (Gardens get an extra 25% rebate from HMRC) . Friends and Season ticket holders just need to show their card at the Gate.

The Gardens are famed for their snowdrops, in the front garden, the Bosquet, the Glade and the walled kitchen garden. There will be snowdrops for sale.
We will have available for sale:- garden produce from our plant stall; merchandise from our Archive room; and snowdrops in the green; Singles - Galanthus nivalis and Doubles - Galanthus nivalis 'Flore Peno'
Our treehouse and garden trail are always popular with children of all ages. A new addition is our elephant statue, a reminder of Kim, the Countess of Warwick's baby elephant.
Visitors advised to book online for speedier entry and to ensure a ticket. It will also be possible to pay at the entrance from 12.30 if there are unsold tickets. Free entry for those under 16. Friends and Season ticket holders do not need to book, just show your card at the entrance.
Locally sourced bacon, cheese or hummus rolls; homemade cakes; and hot and cold drinks will be available until they run out – or till 3.30pm.
Location
Gardens of Easton Lodge
Park Road, Little Easton, Dunmow, Essex CM6 2BB