TARC Modules 1 & 2 - What is Racism?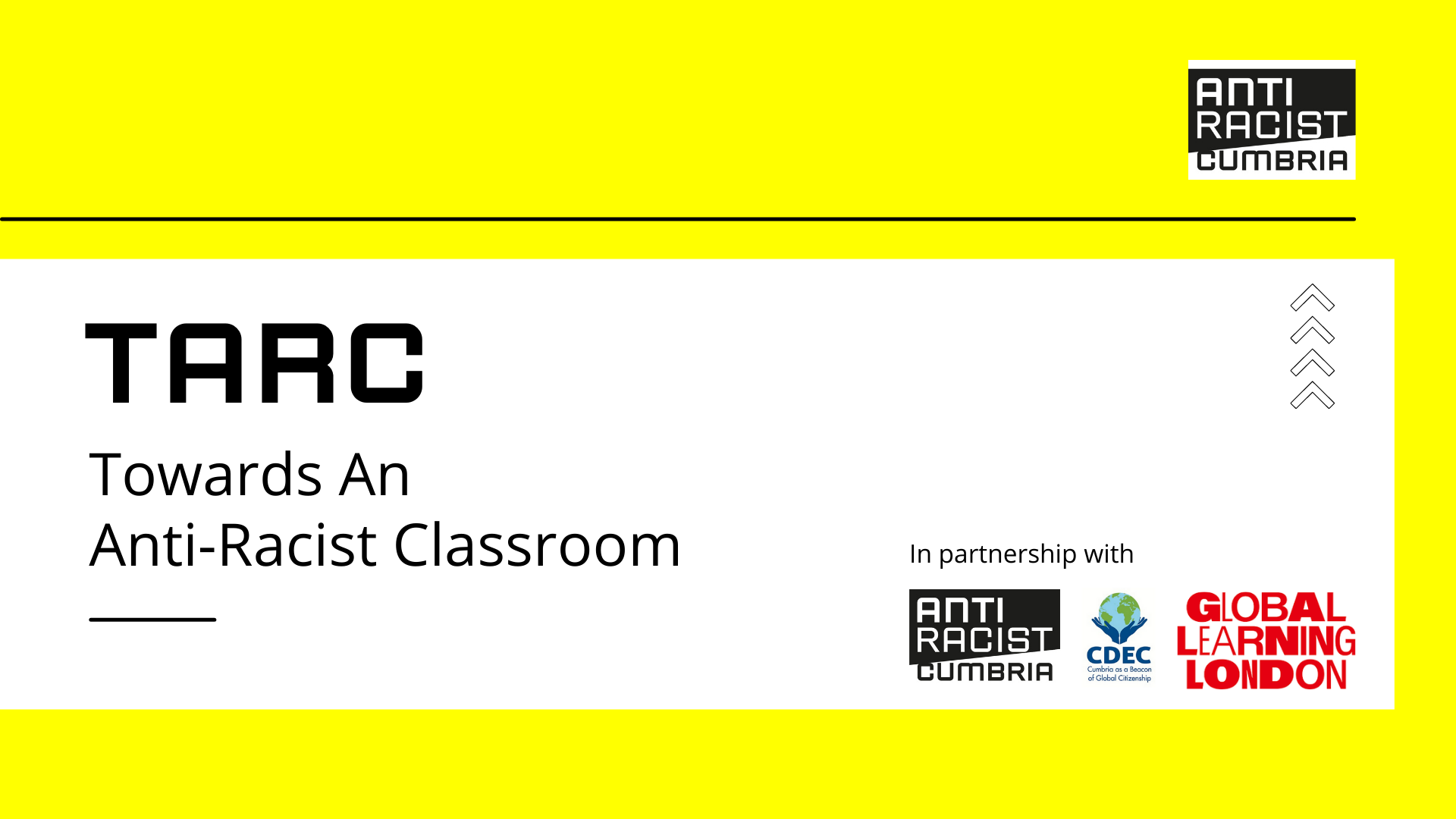 About



TARC - Towards An Anti Racist Classroom - is an educational programme that has been created by Anti Racist Cumbria in partnership with CDEC (Cumbria Development Education Centre) and GLL (Global Learning London) and aims to work with teachers and schools to embed lasting change and build the confidence needed to discuss and tackle racism and enable educational settings to successfully become anti-racist in the classroom and beyond.
Initially available online, the modules have been designed as safe but brave spaces that encourage questioning, build empathy and allow educators to grow.
TARC Modules 1 & 2 need to be completed before moving onto the rest of the programme. The structure of the course requires the completion of both in close sucession. The first two modules are available to book now.

Module 1: What Is Racism? This intro online session discusses the history of racism and what racism looks like today. Addresses themes such as institutional and systemic racism. Approx 1.5hrs
£410 per session (24 max per session)
£25 deposit

Module 2: What is Anti-Racism? Looks at understanding the difference between 'non-racist' and 'anti-racist' and offers some practical ways to get started on an anti-racist journey.
Approx 1.5hrs
£410 per session (24 max per session)
£25 deposit
Online event access details will be provided by the event organiser