Backup to the Beatles - Tribute Concert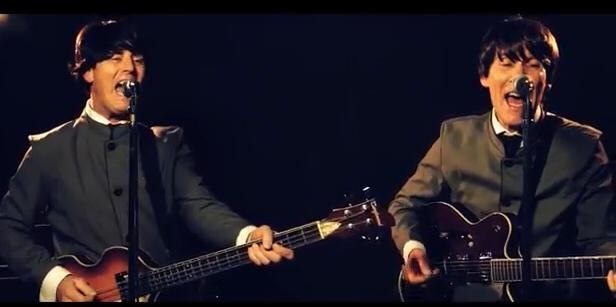 About
Join us on Saturday 17th September for a spectacular Beatles Tribute Concert by The Merzees, one of the most authentic tributes to The Fab Four anywhere.
For only £15 the evening includes pasties & peas on arrival, 2 hour Beatles tribute concert featuring all of the foot tapping tunes we have come to love, followed by music from the 60/70/80's to keep you on the dance floor all night long.
Come along for a wonderful night of dancing, singing and celebrating the legendary Beatles, whilst raising much needed funds for Backup North West.
Saturday 17th September
Doors open 19:30
Band begins at 20:30
Last orders midnight
Location
Astley Bridge Conservative Club, Moss Bank WAy, Bolton, BL1 8NP
Thank you for supporting Backup North West, and helping us to continue our crucial work. BACKUP aims to prevent homelessness among 16 - 25 years olds by providing supported housing and additional services. Our accommodation services include emergency housing, temporary accommodation and short and medium stay supported housing.
Our non-accommodation based support work focuses on mental health, employment support, relationship support and much more. We believe no young person should experience homelessness.
Our aims:
-To empower young people to live independently
-To prevent repeat homelessness
-To respond to emerging needs of young people
-To enable young people to improve their social and economic welfare
Every penny that we raise at this event goes directly to funding essential items for our young people such as food, clothing, ID, college equipment, electricity, therapy sessions, social activities and outings. All this is important in forging positive outcomes for our young people who have faced many challenges in their life.