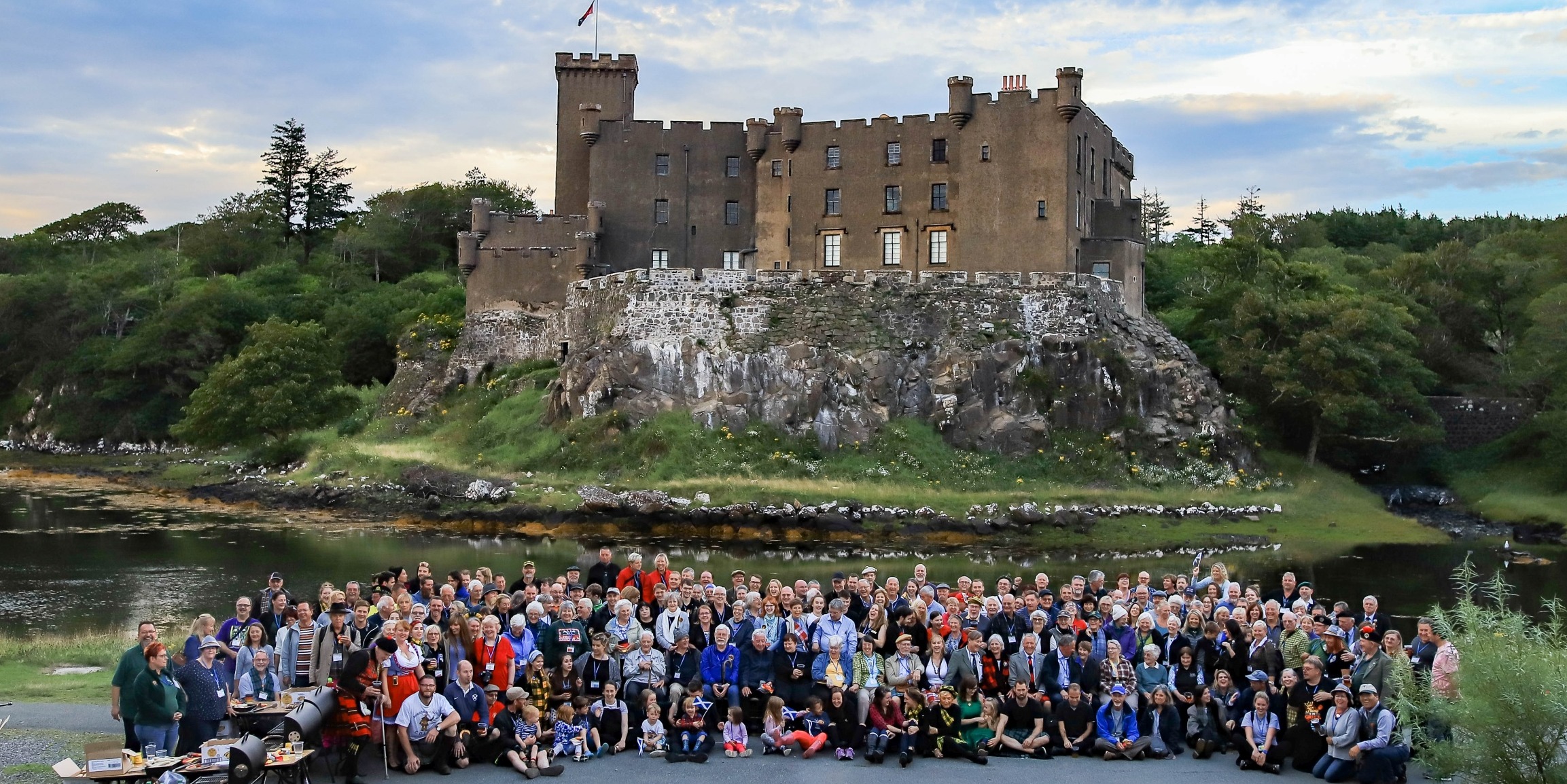 About
Join the Clan MacLeod at our Clan Parliament on Skye in July 2023. Experience a week of friendship and clanship, with outings, ceilidhs and events for all members of the family.
Click on the button in the top right-hand corner of this page to register for Parliament 2023. Please note there will be small ticket fee - 15p per ticket - that will be added towards then end of the booking process.
☆ See Updates for the latest developments to the programme and events for the Clan MacLeod Parliament.
Parliament Week: Saturday 22 July 2023 - Friday 28 July 2023
☆ See the Programme for more information about Parliament activities in Dunvegan and the latest draft programme for the week.
Tickets for the Parliament Week in Dunvegan include:
Welcome Lunch on the Sunday
Mervyl and Stanley McLeod Trust Memorial Lecture
Catering on Raasay
All evening events (except Whisky Tasting)
Dancing, singing and piping workshops
Morning teas
Please note:
you will pay for your own ferry fare to Raasay
a small charge will be made for coach tours - details to follow by email in due course
other additional events for the programme are under development, which may require a small additional charge - details to follow by email in due course
a small charge will be made for lunches and evening snacks provided by local community groups and paid directly to them
Location
Get directions
Dunvegan Community Hall
Dunvegan, Isle of Skye IV55 8WA
Pre-Parliament Tour: Wednesday 19 July 2023 - Friday 21 July 2023
☆ In the days before Parliament 2023, there will also be a trip to the Isles of Mull and Iona where ancient MacLeod Chiefs are buried. Find out more about this pre-Parliament tour to Mull and Iona here.