The Dresser - by Ronald Harwood
A sparkling new company, of hand-picked, award-winning talent, breathes fresh life into this iconic classic. An unmissable production of Oscar-winner Ronald Harwood's witty, bittersweet love letter to the theatre.

January 1942. 'Sir' is leading a tatty, third-rate theatrical tour of the provinces. He's never missed a performance... yet. Tonight though only Norman, his devoted dresser, can ensure that both star and show go on. But can they? Will they? Should they?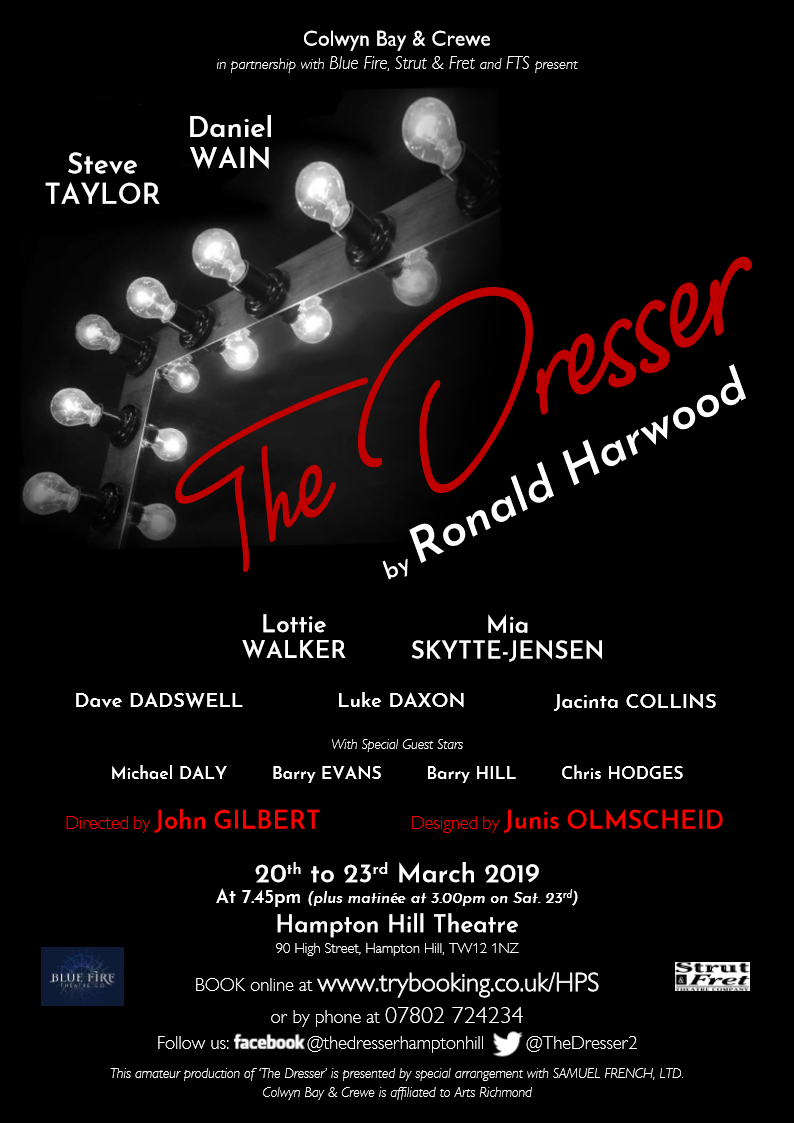 Location
Hampton Hill Theatre
90 High Street, Hampton Hill, TW12 1NZ