Open Dance Workshop: Contemporary, Klezmer & Israeli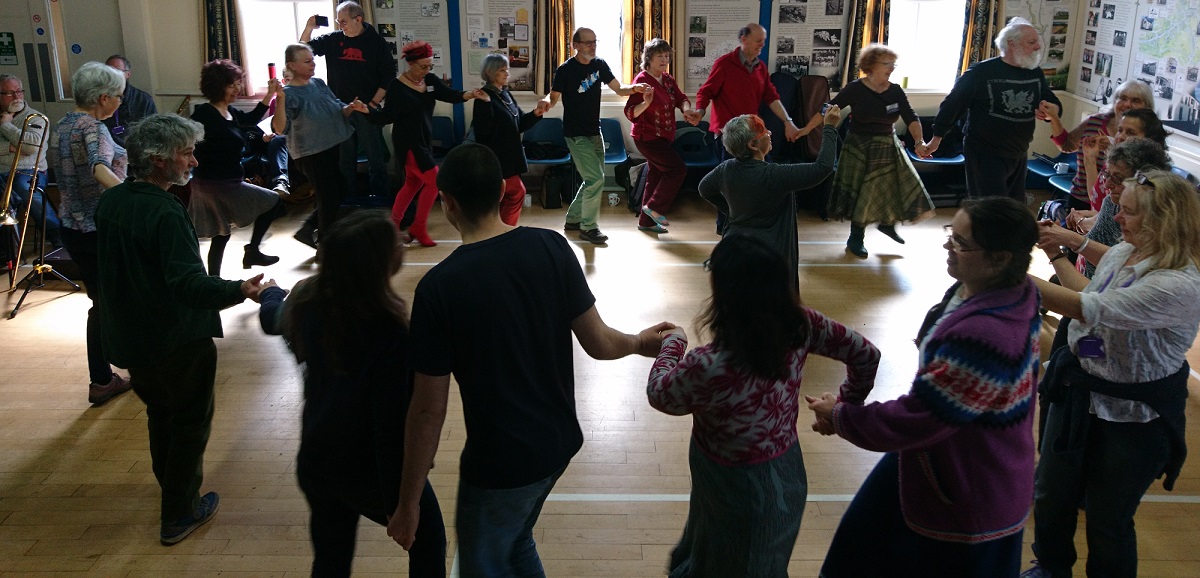 A Free Open Dance Workshop, where you can have a go at Contemporary, Klezmer, and Israeli dancing. For beginners and experienced dancers alike. Presented by SCoJeC, the Scottish Council of Jewish Communities, part of Refugee Festival Scotland. We're sorry to say that the Syrian part of the programme has had to be cancelled and will be replaced by an extended contemporary dance session with Nir de Volff, international dance teacher.
Sunday 30 June 10.00. to 16.00
Free - donations welcome (we ask those who can to donate around £20 to help to cover costs of this workshop).
This is a day of taster sessions in Klezmer, and Israeli traditional dance, with a contemporary dance session thrown in for good measure. It's open to all - you might be an expert dancer, you might just fancy a go at something different - come and try out a new kind of dance for a day.

Tutors: Nir de Volff (Contemporary), Fiona Frank with band The Bunch of Klezmer (Klezmer), and Shosh Greenberg (Israeli).
We are sorry to announce that the dance evening following the workshop has had to be cancelled due to circumstances beyond our control.
With thanks to Glasgow University Memorial Chapel, Glasgow University Sport, and the Scottish Refugee Council New Scots Integration: Rights and Communities project, funded by the EU Asylum, Migration and Integration Fund (AMIF) for their support for this event which is part of Refugee Festival Scotland.
Refugee Festival Scotland celebrates the contribution refugees make to life in Scotland – the food and drink, music and poetry, dance, visual art and ideas that people bring with them when they seek safety in Scotland. From Thursday 20 – Sunday 30 June 2019, the festival offers people from different backgrounds the chance to meet and celebrate together: to sample a little of each other's cultures, listen to each other's stories and get to know each other better. This year, the theme of Refugee Festival Scotland is Making Art, Making Home, which aims to showcase the talent, creativity and resilience of New Scots artists and community groups. Arts, culture and sport are important in creating spaces for old and new Scots alike to meet and learn more about each other, breaking down barriers and highlighting the vibrancy and diversity of Scotland's communities. More information about other Festival events can be found here.
Location
Glasgow University Memorial Chapel
The Square, University of Glasgow , Glasgow, G12 8QQ