Telling Your Family Story with Fiona Frank and Ellen Galford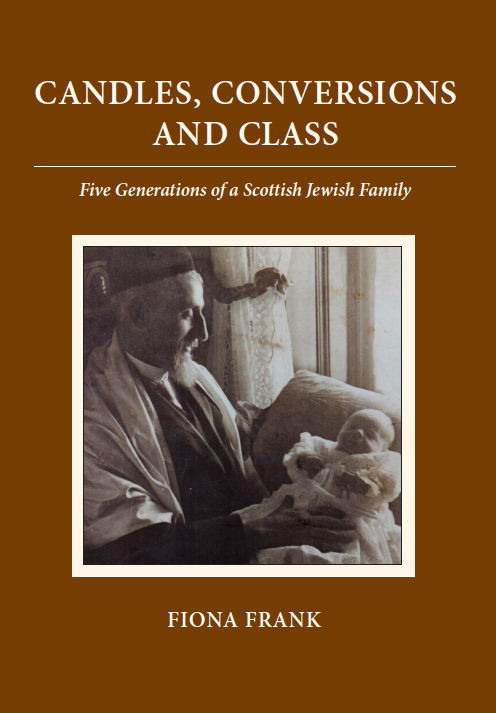 Join Fiona & Ellen to hear family stories of Jewish migration over the last 100 years and share your own stories over a delicious kosher buffet. Fiona Frank's book "Candles, Conversions and Class" follows five generations of one Scottish Jewish family. Writer Ellen Galford tells stories of her own ancestors who came from Russia to the US in the early 1900s.
All welcome. Free (but donations appreciated to help defray expenses).
Ellen Galford devised a words-and-music performance piece in collaboration with musician Phil Alexander of the band Moshe's Bagel, entitled "Among Others: Celebrating 200 Years of Jewish Lives in Edinburgh", and has many stories to tell of her own ancestors' journey from Russia to the USA, and her own journey from the USA to Scotland, where she has explored the rich heritage of Yiddish language and how it resonates through Jewish culture.
Zvi David and Sophia Hoppenstein arrived in Edinburgh in the 1880s, fleeing pogroms and antisemitism in Russia. Fiona Frank tracked down and interviewed their descendants throughout Scotland, England and as far as Cape Town, as part of her PhD research at the University of Strathclyde's Scottish Oral History Centre – and heard some fascinating family stories.
In this session, Fiona and Ellen will share some stories of Jewish migration and Jewish life over the last 100 years: and then it will be your turn to share your own stories, over a delicious kosher buffet.
This event is part of Refugee Festival Scotland, which celebrates the contribution refugees make to life in Scotland – the food and drink, music and poetry, dance, visual art and ideas that people bring with them when they seek safety in Scotland. From Thursday 20 – Sunday 30 June 2019, the festival offers people from different backgrounds the chance to meet and celebrate together: to sample a little of each other's cultures, listen to each other's stories and get to know each other better. This year, the theme of Refugee Festival Scotland is Making Art, Making Home, which aims to showcase the talent, creativity and resilience of New Scots artists and community groups. Arts, culture and sport are important in creating spaces for old and new Scots alike to meet and learn more about each other, breaking down barriers and highlighting the vibrancy and diversity of Scotland's communities. More information about other Festival events available here.
Supported by the Netherlee and Clarkston Charitable Trust.
Location
Inverness SIMCHA Centre
1 Ardconnel Terrace, Inverness, IV2 3AQ