Fishbowl - Culture:Getting the Core Ingredients right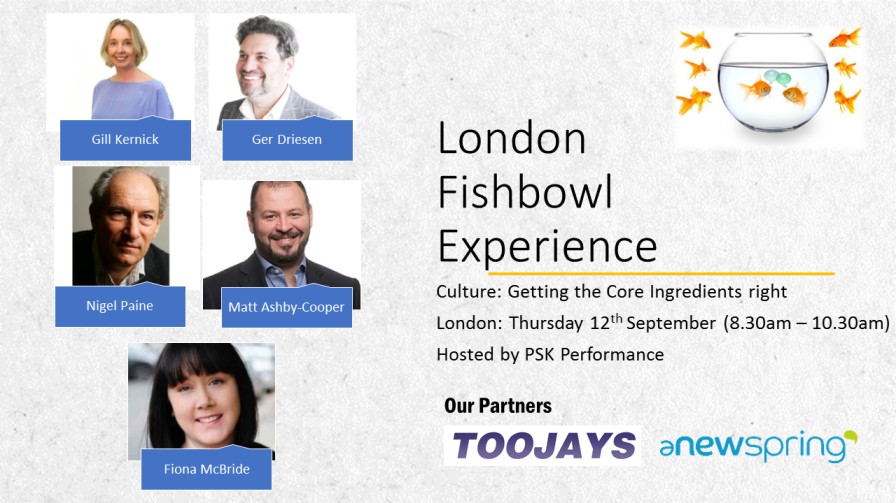 Are you feeling disengaged from traditional panel events? During this interactive Fishbowl Experience, Thursday 12th September we will begin to discuss;

* Where to begin; challenging your workplace culture
* What IS the right culture fit for your organisation and why it matters?
* Recognising & responding to the challenges in creating a dynamic culture
* What are the key ingredients towards building a great workplace culture?
to 10.30am. Breakfast is served from 8.30am - 9.00am.
Location
Browns Courtrooms
82-84 St Martin's lane, London, WC2N 4AG