Yiddish Song Concert and Klezmer ceilidh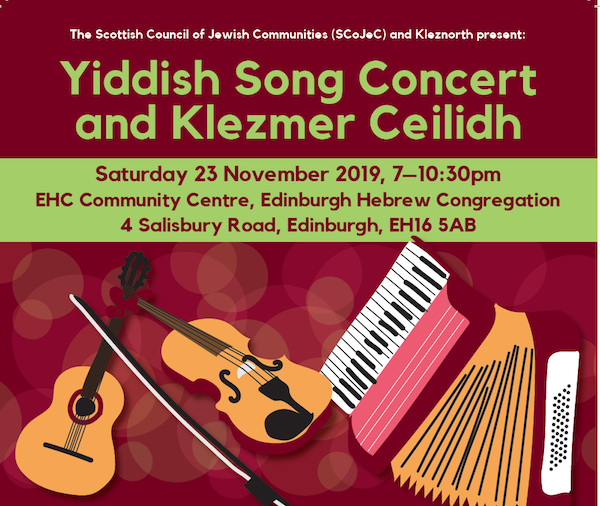 A concert featuring the Yiddish Song Project with Stephanie Brickman and Phil Alexander; and Michael Alpert, award winning Klezmer musician and Yiddish singer, with Edinburgh fiddle player Gica Loening, followed by a Klezmer Ceilidh with band Kleyne Klezmer. £10 (£8 concessions) in advance, £12 (£10 concessions) on the door.
Presented by SCoJeC, the Scottish Council of Jewish Communities, in partnership with Kleznorth.
Location
EHC Community Centre
Edinburgh Hebrew Congregation, 4 Salisbury Road, Edinburgh, Edinburgh EH16 5AB