Family Business Workshop: Do you know your Social Value?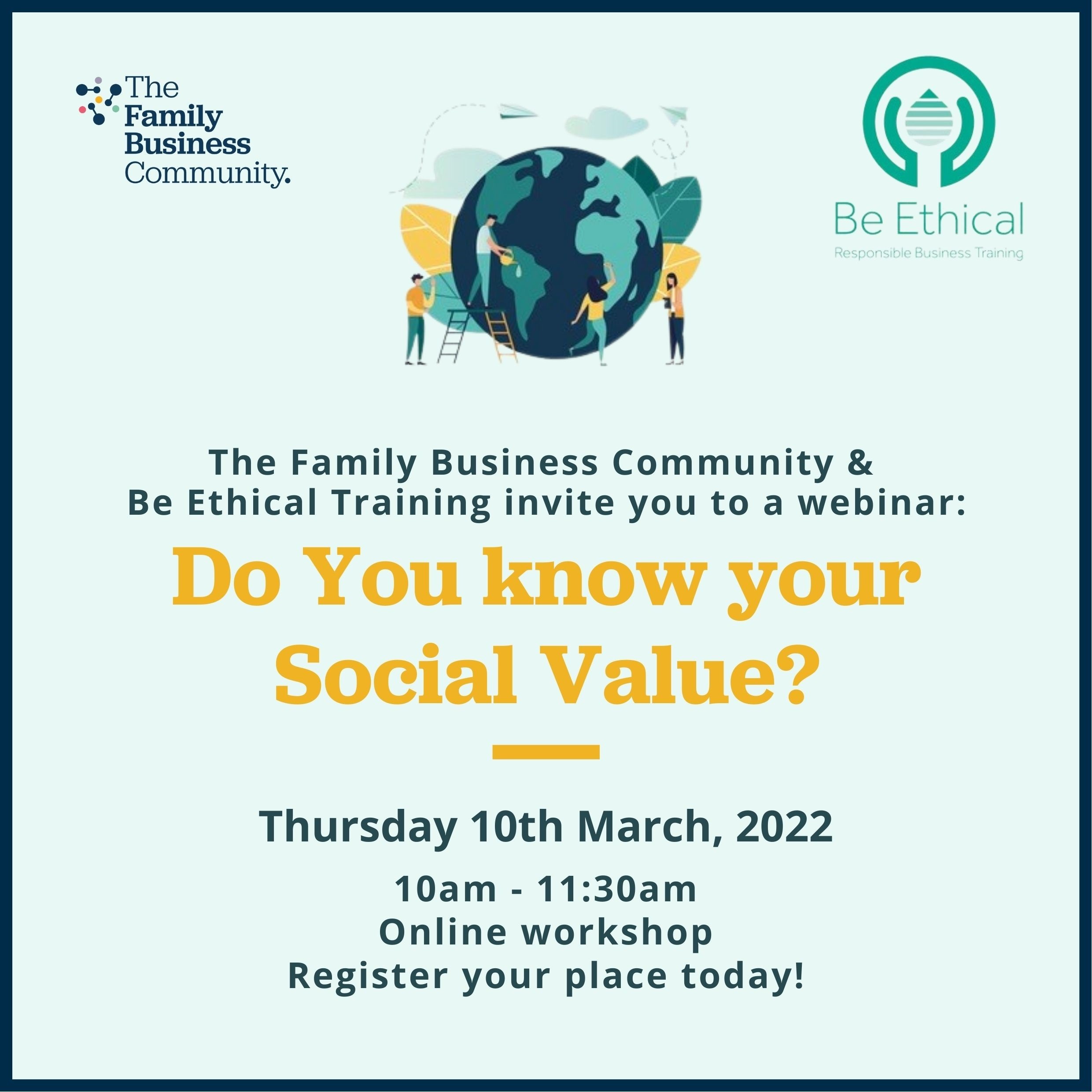 About
On Thursday 10 March, Caroline & Heather from Be Ethical Training will deliver a workshop around social value and impact. They will be sharing with you the simple steps every family business can take today to structure their activities to define a positive impact, understand the gaps, and how these can be closed around three key areas – environmental, social, and governance.
Caroline Swailes and Heather de Groot met working for the largest independent family business in the UK, a business at the forefront of responsible business back in 2010. The duo understood the need to engage and empower people across the business to champion and share the companies commitments with its people, communities and planet, creating a culture of responsibility owned by all. Today they train businesses to achieve this for themselves - Helping them structure and formalise their social value activities, create accountability and measure the impact, supporting a business in winning new contracts, secure funding, create efficiencies, and sustain their future business.
Location
Online event access details will be provided by the event organiser