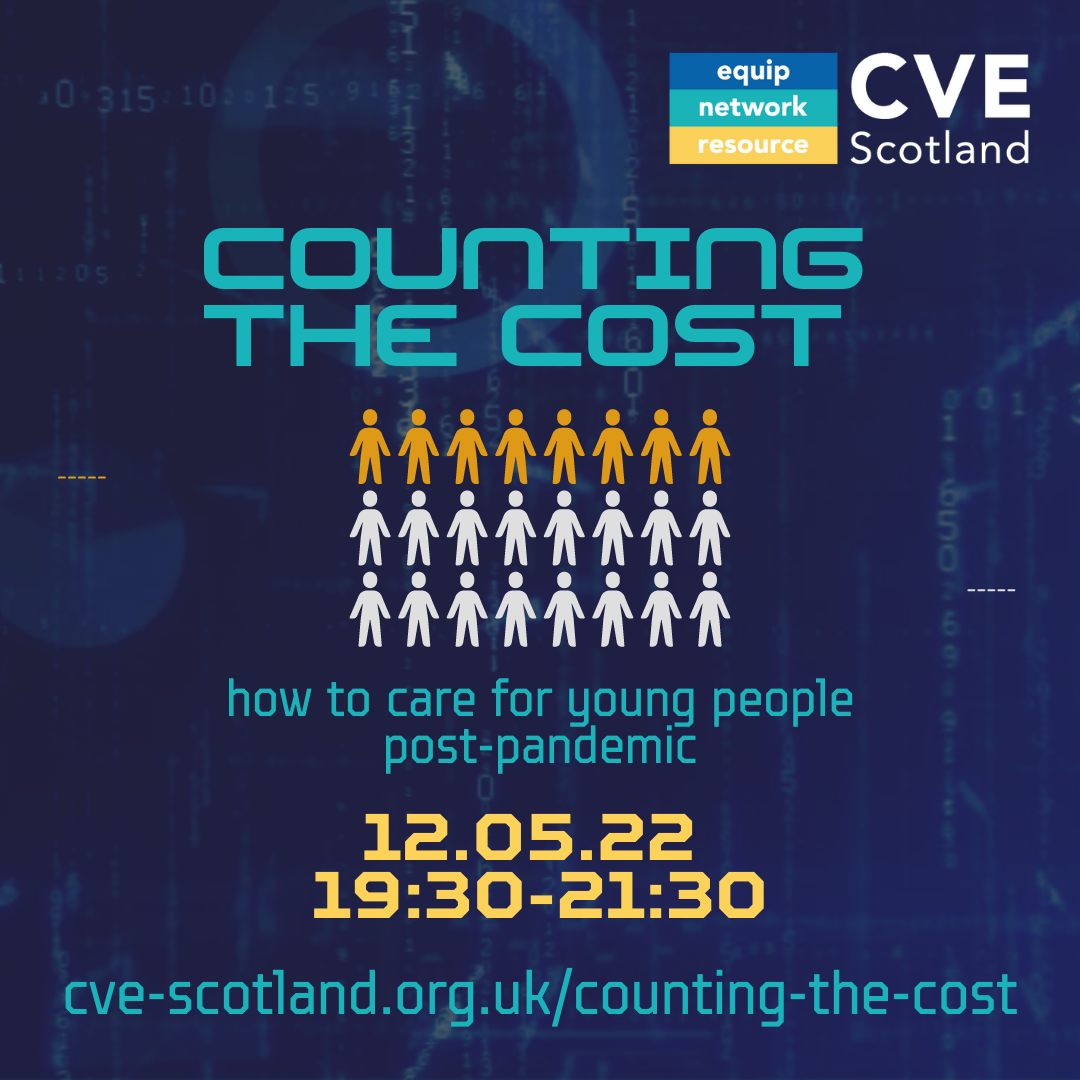 About
How to care for young people post-pandemic.
What challenges are facing schools? How can we be effective partners?
What issues are the young people in our schools and church youth groups facing?
Now in-person clubs, groups and visitors to school are possible, it is vital we are engaging effectively with the young people we care for. A free, informative online event looking at a 'typical' class and what role we can play in supporting them.
In this event CVE Scotland School Chaplaincy project leader, Rev. Dr. Steve Younger, will highlight resources which can give the correct support necessary and enable successful partnership with young people, schools, families and churches. Steve will talk through some of the challenges they are likely to have, for example mental health issues, additional support needs, psychological or emotional difficulties, high absence from school or difficulties due to poverty. Some issues could be attributed or exacerbated by Covid-19 pandemic, others were already in existence or would have got worse without the pandemic. Whatever the cause, there are significant challenges facing our young people in 2022 and we need to understand these in order to communicate empathetically with them and their schools.
*This event uses figures based mainly on an average Scottish Primary school class in 2020/2021. However, much of the same challenges they face and possible support mechanisms will apply to Secondary schools and/or other nations.
Date
Thursday 12 May 2022 7:30 PM - 9:30 PM (UTC+01)
Location
Zoom details will be emailed on registering.
This event is hosted by CVE Scotland (the Christian Values in Education Project, Scottish Charitable Organisation SC045125). Registered office: 70 Milton Street, Glasgow, G4 0HR.