Low fees for your Valentine's Day event
Our low, transparent fees give you more money towards your event - with no contracts, no subscriptions and no hidden fees.
Processing fee
*includes payment processing fees and VAT
Running a free event? You can use TryBooking for free!

Here's why event organisers choose TryBooking

Free for Free Events
No hidden fees! When your event is free for your guests, no fee is incurred to the event organiser or the ticket buyer.
Exceptional Customer Service
Our friendly, UK based customer services team are here to help with all your event planning queries - all at no extra cost.
Multiple Ticket Options
Create multiple ticketing options, set early bird cut over dates, automate limits, establish promotional offers, style and add your own branding to both your event and tickets.
Seating plans
Create interactive seating plans to suit any venue, from small rural halls to large-scale theatres. Place and remove seats from any row to mirror your floor plan, reserve seats or designate wheelchair placements.
After all the excitement of December festivities, Valentine's Day is the next exciting day on the events calendar. Whether you're coupled up or not, Valentine's Day is a time to spend with the people we love, doing things that make us happy.

TryBooking takes the stress out of event planning with a platform that works for all occasions.

Selling tickets for romantic Valentine's Day film screenings? TryBooking can help you setup movie nights with seating plans, different screening times and catering options.

Or are you offering special Valentine's meal menus? Our booking platform can handle timeslots, capacities and table plans easily. You can even use our custom data collection forms to collect dietary requirements and menu choices in advance.

From Valentine's Day school dances to themed parties, anti-valentines events to singles events, TryBooking is free to use, free for free events and only charges low fees when you sell paid for tickets.

We offer event organisers access to all our amazing features for no extra costs and there are no hidden fees or lengthy contracts. Our UK based customer service are exceptional and always on hand to answer questions, helping you to run your best events this Valentine's Day.
Bring your Valentine's Day ideas to life
Powerful Features Perfect For Your Valentine's Day Event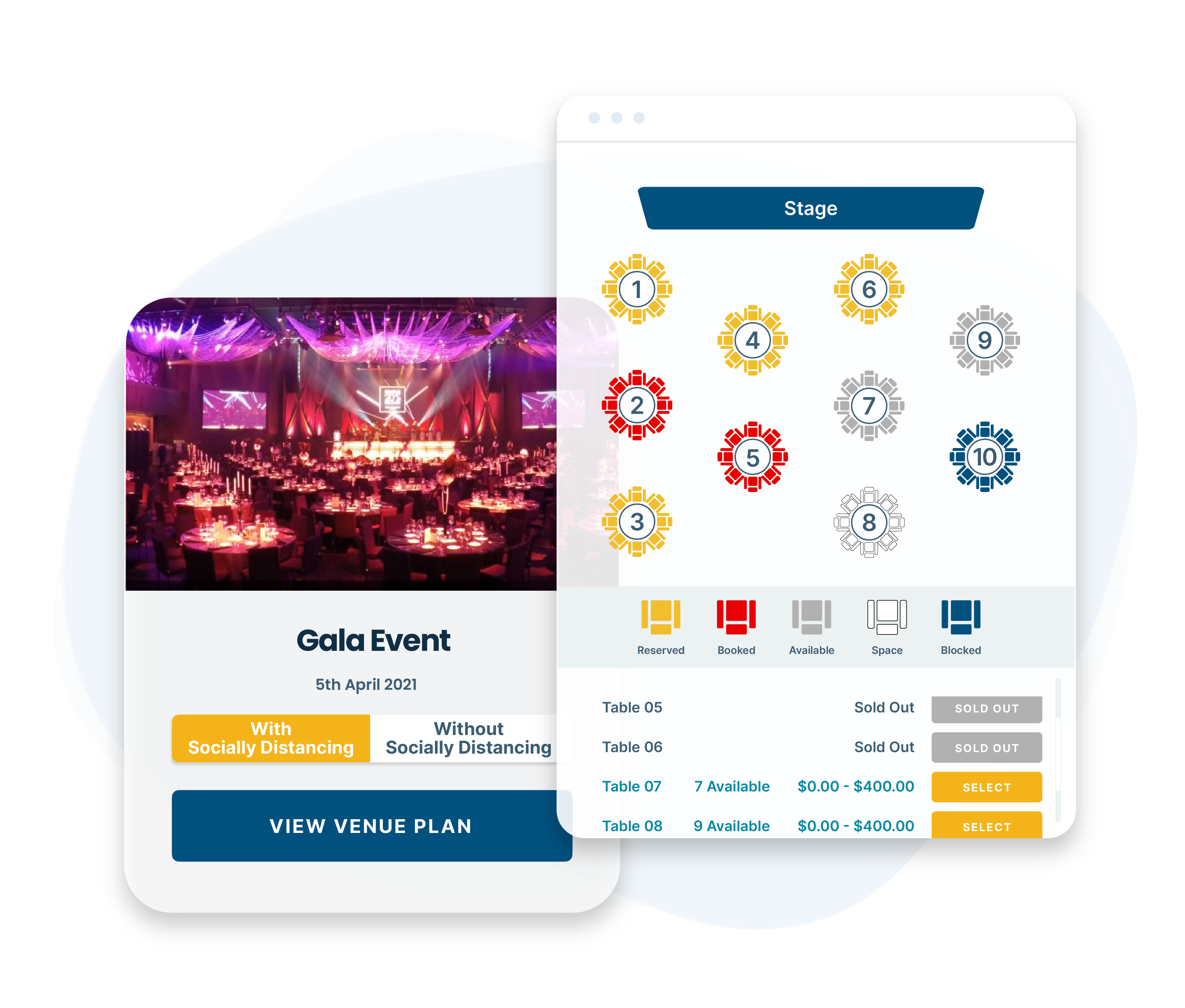 Build Your Own Seating Plans
School halls, auditoriums and theatres - build custom seating plans and give your guests their seat of choice. Options for socially distanced seating also available and easy to set up.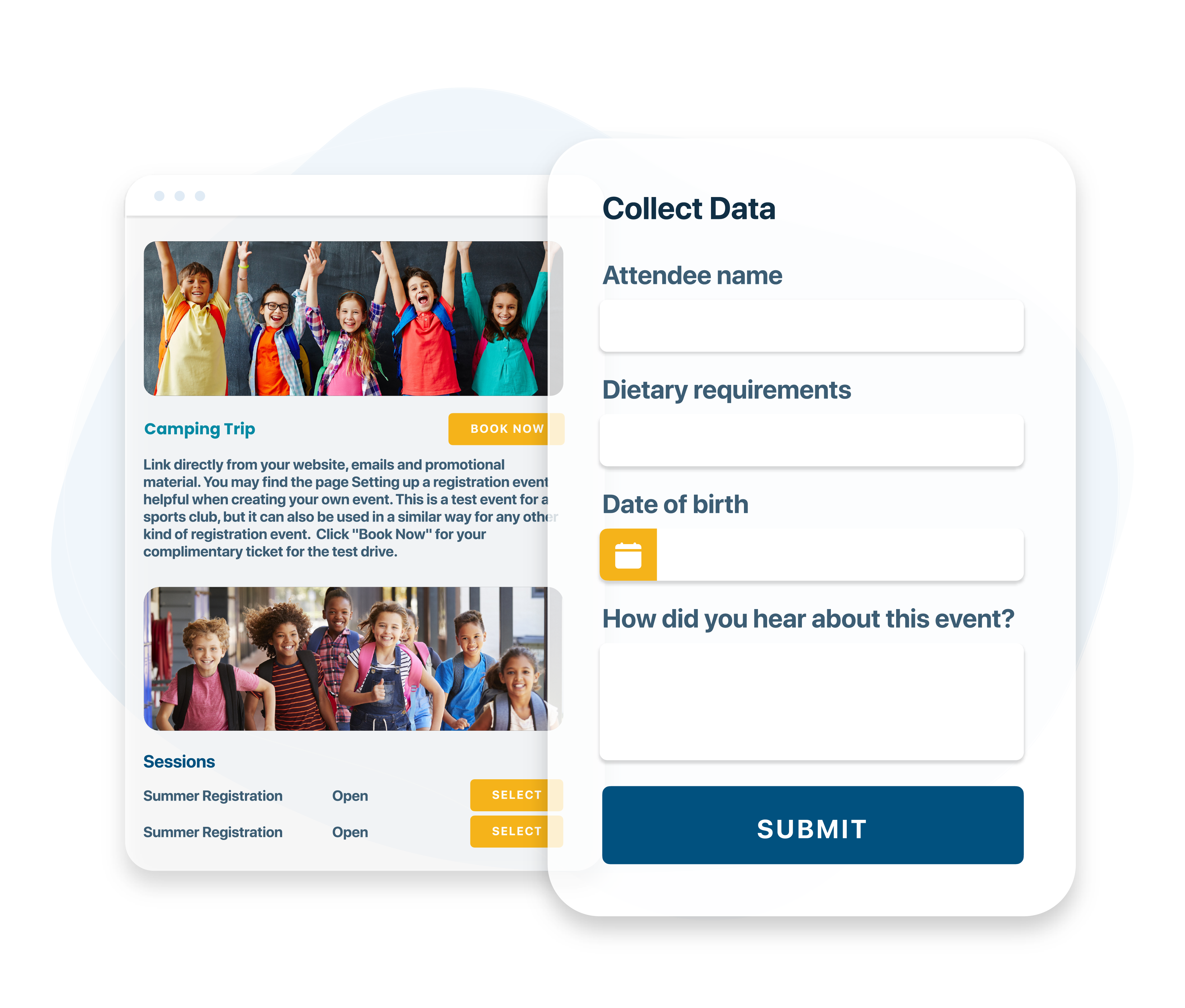 Custom Forms
Ask for your customers contact details or build your own custom form for the them to fill in at the time of booking. With these fields, data collection takes place alongside registration and checkout, eliminating the need for separate spreadsheets and customer follow up. As the event organiser, you will have access to all of this rich data via your reports.
Brand your booking pages, use romantic GIFs as your background, integrate your events onto your own website or use our unique booking URLs in your social media posts and in emails to your mailing list. TryBooking makes it easy to make your Valentine's Day events stand out from the crowd.

To hear what our clients think, check out our Case Studies and learn how to market your Valentine's Day events with our handy 'How to Market Your Event' blog.
Make your themed Valentine's Day event ideas a reality with a low cost online booking system that truly cares.