May 11, 2023 · 5 min read
Successfully plan and run a movie fundraiser with these tips and tricks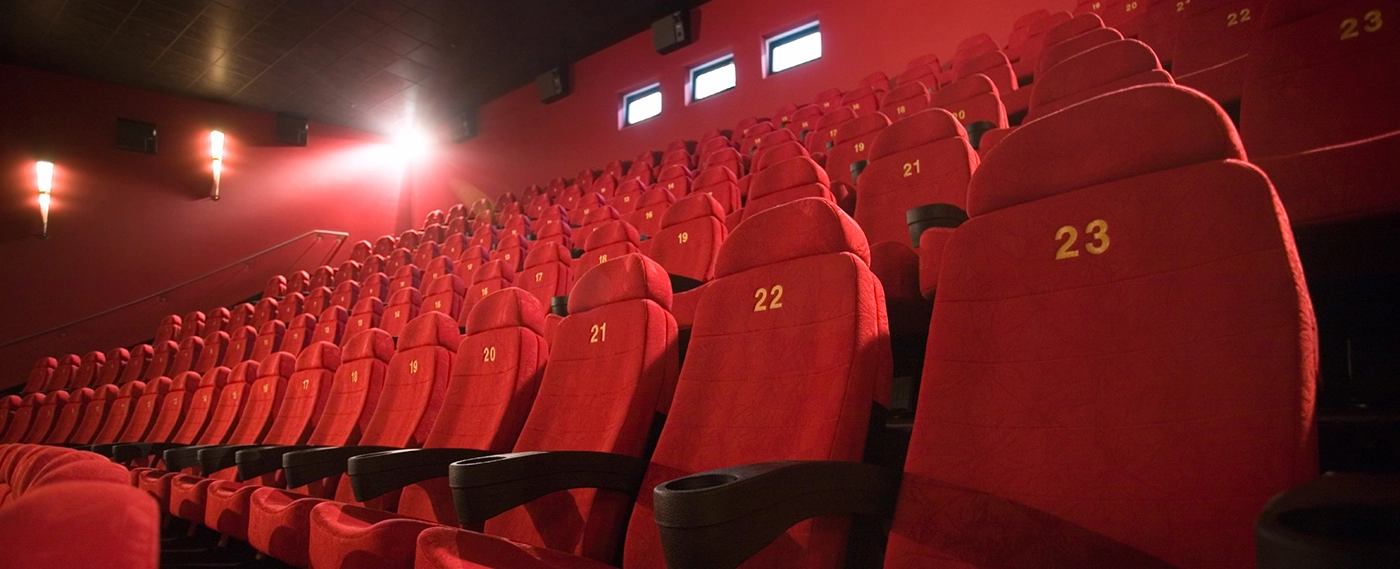 Here at TryBooking, we love fundraisers! 
Not only do they raise money and awareness for important not-for-profits and community causes, they are loads of fun, and a great excuse to socialise. 
Movie screenings make for ideal fundraisers, particularly in the colder months, because 1) weather isn't usually a concern during the event and 2) cinema staff generally have a lot of experience and professionalism when it comes to event planning, so that you'll easily find a popular film with your audience, superb hospitality and plenty of ready facilities/equipment to go. 
We have assisted plenty of organisers with setting up these types of events, so we have compiled all the learnings into one place today: tips to successfully plan and run a movie night fundraiser. We hope these will help you to get your own fundraising event into tip-top shape! 
Planning the event
Before you start, make sure to map out your key goals and important questions. These may include: fundraising targets, the cause you're supporting, a list of key contacts, your event budget, who you think your audience will be and ways to promote your event. This will help give your planning a great sense of purpose and direction before you dive straight in. 
Choosing the movie, location, cinema and date/time
Choosing the right movie for your audience is crucial. If the movie has been attracting lots of public hype or has broad appeal, that element of interest might flow onto your own event. Check the movie's rating/reviews online, release date, and ensure that the classification is appropriate based on your audience type.
 
Find a venue that you think best suits your audience's general location. Almost all cinemas are easy to get to and have great parking options, though it is also worth noting a public transport schedule or carpooling for your guests who won't be driving.
 
Choose a cinema that is right for your audience size as well as the experience you'd like them to have (gold class, Vmax, etc.) based on your budget. Work with their Group Booking Manager to sort out additional needs, like microphones or extra staff, and what sort of food/beverage options your ticket packages will include. This helps you to determine your final ticket price.
 
Consider a date for your event when your guests are likely to be available. For example, mornings on the weekend when everyone is well-rested and relaxed. It can be harder to book for Friday or Saturday nights as you will be competing with general attendees.
At this stage, you may need to go back and revise your budget or your fundraising target based on the decisions you have made. 
Promoting the night
Once you have all the details in place, you can create some artwork. Having a digital flyer will not only help you to quickly spread the word online, it's also a very cheap option. You can mock one up with an online image editor, or try services like Canva's free online flyer designer.
 
Create a public Facebook event, and ask your friends/family to help you share it. You could send them all a copy of your online flyer as well, in case they want to use it in an individual post. Make sure to update your Facebook event page as time goes on, in case there is a change of plans or tickets sell out.
 
On social media posts, you can hashtag or directly tag some things that are relevant to your event. For example, tag the movie, the cinema, and your event name. This increases your event's exposure for everyone who may already be searching these terms. Tip: you also can pin social media posts to stay at the top of your profile on Twitter, and on Facebook too if you're running a business page. This lets your event be the first thing people see when they visit these profiles!
 
If you have an event homepage on TryBooking, make sure to put your digital flyer on that and to also share your event's URL with your friends through social media or email.
 
Consider adding ticket incentives to get the ball rolling. For example, on TryBooking, you can sell single or group tickets and offer discounts for early birds, families, students or senior citizens. You could also create limited-edition tickets offering a free drink to the first 20 buyers.
 
Be sure to communicate with the cinema on how your ticket sales are going. Since they'd like your event to have a full house, they may need to change the cinema size for you.
 
Handy features and add-ons for your tickets
TryBooking let you decide what type of tickets you want to sell. You may want to introduce a few different ticket types to better understand your audience, but try not to have too many as it can slow down administration.
 
If you have tickets that include food and drinks, they will automatically appear on the customer's ticket if they purchase it. This is a way great to communicate value to guests, but also helps you with reporting as you can select to view who/how many people purchased what ticket type.
 
You can support the cinema or chosen charity/cause by putting their logo on your ticket. Make sure that you have the correct logo artwork for this. You can also provide them with reporting information during the data collection process. To learn more about this, visit our Learning Centre.
 
You can set up an extra step in the ticket booking process, where guests can make a donation. This can be especially handy if you want to keep the ticket price itself lower to attract more guests. People who can't attend your event can even make donations! To find out how, visit our Learning Centre.
Managing your guests and experience on the night 
Hours before your event starts, make sure to check that the cinema will be all set up and ready to go. This includes checking food/beverage and other supplies, as well as loading up anything you're planning to bring.
 
Encourage guests to be as punctual as possible. You can do this through a number of ways: sending them an event reminder by email or social media, covering all the transport options, offering them something on arrival (such as a drink), or even running a door prize they can enter as soon as they get to the venue. Door prizes have the added bonus of adding to your guest's excitement!
 
Just before the movie starts, make sure to thank your guests for coming, and personally thank the guests who donated extra or donated a door prize. Highlight the importance of the cause you are all supporting to give the night a stronger sense of purpose and tell them about the next movie event if there is one.
 
Make sure guests know about the nearest toilets, exits and expected movie runtime so they can plan their way home.
After the event
    1.    Send a thank you note to those who attended, as well as sponsors, to build the relationship up for future fundraisers.
Phew! Pretty long list, isn't it? We've tried to cover all the bases, but if you have any questions about setting up your own movie fundraiser event, contact our local support team and they will be more than happy to help. 
Learn more about how TryBooking can help with your fundraiser.
Start planning your fundraiser with us today.
Events made easy
The TryBooking Team