Learn how one of the largest regional festivals in Australia worked with TryBooking to seamlessly manage 12,000 attendees, and see what a huge difference quality client support can make to large-scale events.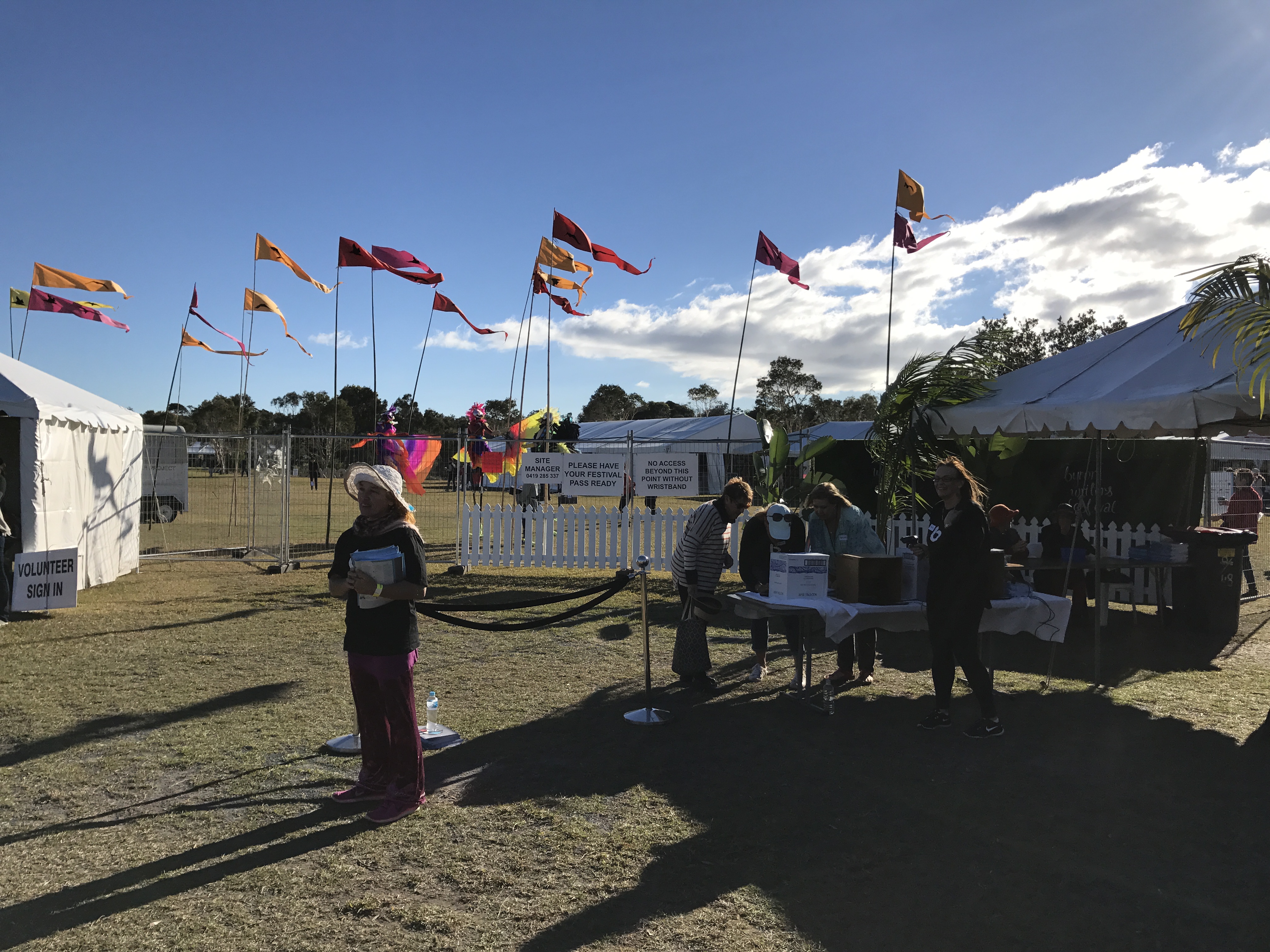 "The team at TryBooking really went the extra mile - this ensures that they will be our ticketing partner for the foreseeable future." 

Cherrie Sheldrick
Byron Writer's Festival

 
What to look for in a festival ticketing partner
For the past 20 years, Cherrie Sheldrick has worked as the Travel Manager for Byron Writer's Festival, one of the largest and most prestigious writer's festivals in Australia.
In selecting a ticketing partner, Cherrie was clear on what their team were looking for, and it was the extra attention from TryBooking's team that made all the difference and helped form a long-lasting partnership.
Cherrie discusses how she and her colleague Siobhan Foley, the Festival administrator, worked with TryBooking to successfully manage the festival's ticketing for over 130 sessions and 70,000 individual attendances.
Festival background
The Byron Writers Festival had humble beginnings in 1997 when a small group led by writing enthusiast Chris Hanley invited some authors to spend a weekend together in Byron Bay.
The experience proved so successful, that today the Byron Writers Festival attracts thousands of attendees and renowned speakers from Australia and overseas.
Each year, thousands of aspiring writers and book lovers flock to Northern Rivers in New South Wales to attend the annual Byron Writers Festival.
As one of Australia's most inclusive and diverse literary gatherings, Byron Writers Festival promotes engagement with all sections of the community, from schoolchildren to senior citizens.
The 2017 Festival program featured:
• 137 onsite and offsite sessions.
• 70,000 individual attendances from over 12,000 patrons.
• 140+ Australian and international speakers.
• 14 workshops.
• 6 school events.
Collaborating with TryBooking
With such a diverse program in place, Cherrie needed an online ticketing system that could handle large scale public events that featured a range of free and paid workshops, dinners and theatre style events where seating allocation was required.
The TryBooking team listened to Cherrie's needs and worked out a plan. The Festival was going to require different types of passes, tickets and therefore event pages. There was also a staged release plan for early bird tickets. The main event was going to attract thousands of attendees - so the scanning had to be rigorous.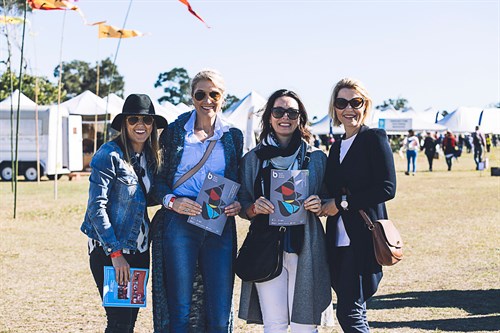 Festival birds welcoming patrons to the Festival.
TryBooking helped set up the complex aspects of the event and devise a plan for getting attendees through the gates efficiently. They were also actively involved in the event setup and scanning to make sure it would be a success.
How quality customer support leads to success for festivals
Having the proper customer support in place can help facilitate a cultural fit and integration with the event organiser's own pace, systems and style.
With the TryBooking team helping Cherrie and Siobhan to setup the Festival, there was a strong sense of teamwork at every step. TryBooking provided Cherrie with phone and email support after hours, on-site setup and training for volunteers to make sure everything would work out on the day.
"Having a dedicated account manager and a wonderful support team means ticketing solutions are developed to meet our ever-changing needs 24/7."
TryBooking were also proactive about detecting needs early on, and providing features or extra support to fulfil them. Working with Cherrie and her staff, they created a number of solutions together:
New tools for scanning
The TryBooking team understood the importance of giving patrons quick, seamless entry into the Festival as it would form their first impression of the day. TryBooking's new mobile Scanning App was designed to improve the management of the festival gate by allowing quick scanning, access to information and volunteer management. Cherrie and her staff worked with an early version of the TryBooking Scanning App on select Festival events (prior to the App's wider public release).
The new piece of mobile technology meant that Cherrie could access a sales dashboard in real-time, view guest information, create different rules for separate entry gates (i.e. Set up scanners in select areas to only accept VIP tickets). She could also give her volunteers access to the App, but in scan-only mode.
The new tool was going to have a significant long-term impact on the Festival's entry management process.
"This tech enabled us to manage the logistics of the event better, and manage volunteers better, percentage of audience who has been scanned, and enables us to deploy volunteers on site more efficiently."
The results over the weekend with the TryBooking Scanning App were outstanding. The App allowed Cherrie and her team to scan tickets for 320 people and get them through the door in less than 7 minutes.
On-site support during the Festival
TryBooking travelled to Northern Rivers for the weekend to provide on-site support all throughout the Festival.
The TryBooking team made sure to cover all bases as the Festival gates opened to the public. They knew from over a decade of experience working with festivals what the best techniques to manage crowds were, and helped manage scanning with the Festival's volunteers.  
As a result, the whole team - TryBooking, Cherrie, Siobhan and other staff - worked together so that at no stage over the weekend were there long queues or disgruntled patrons (even though they had completely sold-out on Saturday).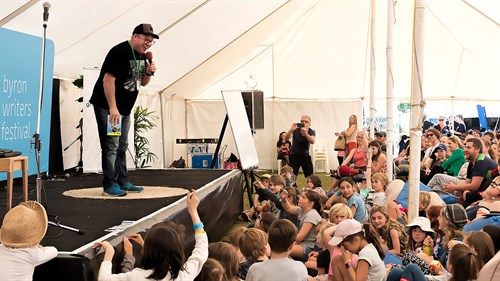 Happy attendees at Byron Writers Festival 2017
"We had volunteers in teams of scanners and wristbanders – this helped to funnel the patrons into the festival quickly without lengthy queues forming."
TryBooking team members were there to help setup and troubleshoot, as well as give advice and train staff/volunteers, meaning patrons were quickly scanned.
"Everything worked seamlessly, there were no long queues. I'm looking forward to next year!"
Features to assist event success
There were other features in the TryBooking system which proved especially helpful to Festival planning, promotion and progress tracking.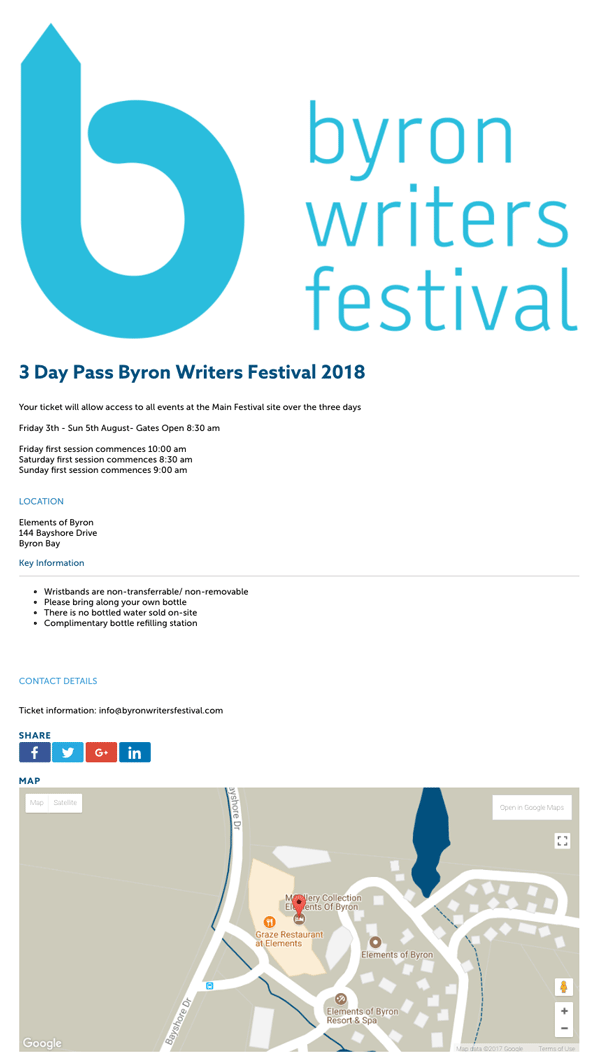 Byron Writers Festival could easily brand their event pages with TryBooking's editing features.
Says Cherrie, "the follow up Email buyer communication tool was very handy when we needed to give submission guidelines, cancel events, or provide extra information.
There were useful financial reports available for monthly board reports, weekly accounting/banking reports, sales reports and tracking ticket numbers as well as the amount that was being donated weekly. We could also track free ticket sales and the overall popularity of each event."
Festival turnout
Overall the 2017 Festival had an impressive turnout, having sold more Saturday passes and 1,200 more seats than the previous year.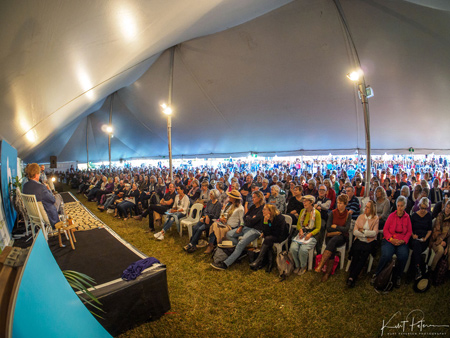 Sold out sessions took place across the weekend, with TryBooking helping out at the entry points.
It attracted 33% first-time visitors and 54% of the total attendees had travelled in from interstate - a testament to the nationwide reputation that Festival had worked so hard to build.
According to Cherrie and Siobhan, it seemed everyone agreed that the event was a success. "We got incredible feedback from authors and patrons - everybody loved it."
With another successful Festival past, the Byron Writer's team continue to use TryBooking for other events: year-long workshops, literary functions, book clubs, masterclasses, residential mentorships, professional development events for writers, membership subscriptions and Schools Day's bookings.
Giving back to the community
The Byron Writer's Festival is part of a wider community and is a great opportunity to give back. Earlier in the year there had been some severe flooding which left many local schools at a disadvantage. Byron Writers took advantage of the system's donations option, which gave Festival attendees the option to make a donation as they purchased tickets. The proceeds would cover the cost for flood-affected schools to attend the Festival.
Thanks to this feature, the results were overwhelmingly positive and the Festival was able to reach it's fundraising goal.  "We raised money to provide 350 tickets for schools affected by the floods - this was easily managed with TryBooking and we found patrons very happy to donate to this cause."
Providing schools and children alike with the chance to explore their creative side
Advice for other Festivals
Cherrie and Siobhan encourage other festivals starting out on TryBooking not to jump into the deep end straight away.
"Try using TryBooking for free events first, like a Book Club, so you can familiarise yourself with the platform.
As time goes on, increased confidence and trust in the system means that advanced features will become easy to use. "You can go on to embed widgets in your website, or use followup emails for marketing."
Another tip?
"Use all the support options which TryBooking offers." Never be afraid to get in touch and ask for assistance. TryBooking are committed to delivering the best customer service possible and you'll see those positive effects flow onto your event.
Cherrie Sheldrick and Siobhan Foley
Byron Writers Festival