Learn how Dance House turned reservations into paid bookings and streamlined their ticketing with TryBooking.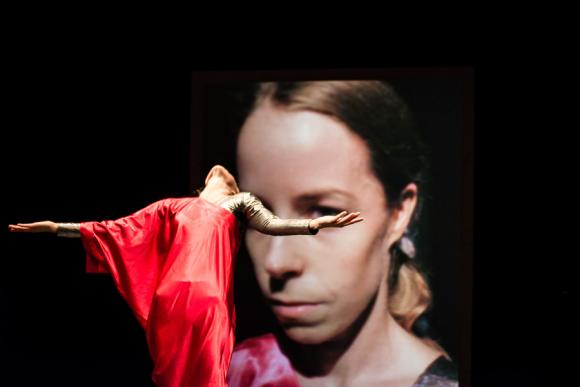 Background
Since 1992, Dancehouse has been a centre for ideas and innovation in contemporary dance and moving arts. Situated in the Melbourne suburb of North Carlton, Dancehouse has created a vibrant community of artists from dance, theatre, music and design, as well as local, national and international service organisations that support moving arts and emerging artists.
Dancehouse performances are popular and often sell-out.
Historically, the 100-seat venue was ticketed manually; patrons phoned to reserve seats and then queued to pick up and pay for their tickets just prior to the performance. Box Office staff were frequently frustrated by people with phone reservations who failed to show up.
"Because we rarely collected payment when people reserved tickets, there was no real commitment to show up. We didn't want to turn people away on the night only to find later there were empty seats left by people who didn't show."
David had no way of knowing how many of the people who reserved tickets would actually show up and how many walk-ups to expect for any performance. David also wanted to use staff time more efficiently, and that included reducing the amount of time and energy spent on the laborious ticketing process.
"It takes a long time to take phone bookings. The decision to go online was a convenience for staff and a move towards greater efficiency," he says. "We knew we needed to do ticketing differently, but we had no online experience. We have been making some changes to become more efficient, but the primary motivation for us using TryBooking was to resolve the issue of people reserving seats, but then not showing up for performances." 
Dancehouse also didn't want to be committed by contracts, or minimums or to make a large financial outlay on box office software.
The change
David learned about TryBooking from Ausdance, who have been helping spread the word to dance and theatre companies since early 2008. 
"We didn't have experience with online ticketing and we had some of our own internal processes to review, so there were some early teething problems. I worked with the TryBooking team and they resolved our issues very quickly. I had a sense that everything was being attended to and it would improve and be successful," David continued. "Once our integration issues were resolved, everything was simple and worked well."
"We created a seating plan so people can view the theatre's seating online, although we only sell general admission tickets. Now we use TryBooking's venue template and that is much more efficient. It means we don't have to create a seating plan for every performance."
The Reports made quick work of determining how many tickets were left to sell on the night. "When shows were approaching we checked tickets sales online and depending on how many tickets we'd reserved on the phone, we adjusted the number of tickets available online."
David used the Revenue Report to instantly generate an itemised report and quickly analyse their online bookings. "I also appreciated how easy it was to transfer ticket revenue into our account and to check on who had bought tickets, how many and what type."
The results
Through TryBooking, Dancehouse were able to streamline their ticketing so that a majority of sales would take place online. 
"Ticket purchasers have taken it up easily. We still sell tickets at the door but not to the previous extent.
I think it works quite well. I think there is probably more we can do internally to get even better value from TryBooking, but from what we've done so far, I'm happy with it."
David Tyndall
Creative Director
Dancehouse