Princes Hill Secondary College used TryBooking to streamline their concert organisation and create a simple ticket purchasing/refund process.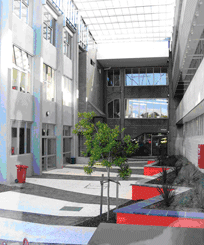 Background
Princes Hill Secondary College in Melbourne is well known for its performance program. Many of the 800 students come to Princes Hill for its diverse curriculum and strength in the arts.
The Music Department puts on 15-20 concerts each year including two major events in Melbourne University's Melba Hall. Historically, a music assistant managed ticketing for performances, but the size of the events and the scope of the program made the ticketing process increasingly difficult to manage. 
Pauline Gorrie, the Music Coordinator at Princes Hill, talks about her experience with TryBooking and the pain points she had previously. 
"In the past we had some problems with the ticket sale process. There was a lot of cash to manage. It became really messy and there were many areas where things could go wrong. We struggled to keep clear records of who bought tickets, which made it tough when someone lost their ticket or wanted a refund.
The organisational aspects of concerts are huge, but as much as possible we need to focus on performance preparation, not ticket selling, record keeping and money collection."
The change
Princes Hill wanted to reduce administration and create more time to focus on the music and performance. "A colleague suggested we have a go at online ticket sales with TryBooking and I am really glad we did," said Pauline. Pauline contacted TryBooking in the morning and by that afternoon she was selling tickets online to the Showcase Concert.
"Parents loved being able to buy tickets any time of day or night, from home or work, instead coming into our office or sending cheques and cash with their children hoping it would get to the office," said Pauline. Ticket sales were immediately brisk and the concert quickly sold-out.
When the concert program was announced, however, a few parents learned their children weren't participating and they requested ticket refunds. In the past, this had been a difficult process for staff and parents. 
"This time it was so easy to see who had bought a ticket and to issue a refund. We'd never had that flexibility before," said Pauline. 
Pauline was a little disappointed that her front of house staff weren't at the door to direct parents to their seats. As a result, the reserved seating option wasn't used as effectively for their first performance. 
"We've learned that we need to ensure that our front of house staff understand the change in ticketing so parents can get the full benefit of booking early and reserving good seats."
Conclusion
Princes Hill Secondary College were able to use TryBooking to streamline their event organisation, sell-out with prepaid tickets, and simplify the ticket purchase and refund process to keep everyone happy.
The Showcase Concert at Melba Hall was a great success and a sell-out. "I think we'll sell-out more concerts through online booking," says Pauline. 
"Once people have bought their tickets they are more likely to show up. When you sell tickets at the door it's too easy for people decide not to go on the night," continued Pauline. "I think it will be great for our funding."
Pauline Gorrie
Music Coordinator
Princes Hill Secondary College