Background
Bricktober-Perth is a yearly event showcasing LEGO® models built by fans all around Perth, Western Australia and includes displays for all ages. It takes place over 2 days in early October.
The event is made possible by the Rotary Club of Ascot and the organising committee is entirely made up of volunteers, who work for free. 
Since 2014, Bricktober-Perth has been bringing joy to the local community - especially the children. It is also a fundraiser, with main causes and beneficiaries including:
Set up and funding of clubs that offer the "LEGO ® Play Experience" to children.
Support for The Arthur Bray Foundation, a fund that assists youth in participating in leadership and development programs.
Support for The Rotary Foundation that funds and develops programs around the world, helping to achieve world understanding and peace through international humanitarian, educational, and cultural exchange programs. The world eradication of Polio is one of the funds main projects.
The change
The organising committee of Bricktober-Perth wanted to use an online ticketing system for the event so that there would be minimal queues on the day(s). They used TryBooking to create tickets set at different timeslots of entry throughout the day and keep a smooth flow of attendees.
There was also a need to create separate Autism Friendly sessions that were restricted to allow children and families on the Autism spectrum to attend without the large crowds.
Stephen Kendall, the founder of Bricktober-Perth and member of The Rotary Club of Ascot (Inc), was happy with the flexibility that TryBooking offered when it came to creating different ticket types, session times and restricted sessions.
"Using the staged entry system worked so well, we had no overcrowding issues and everyone was able to have a good look at the displays."
Bricktober-Perth also qualified as an eligible recipient of TryBooking's Charitable Donations Program, therefore having their booking fees donated back in full.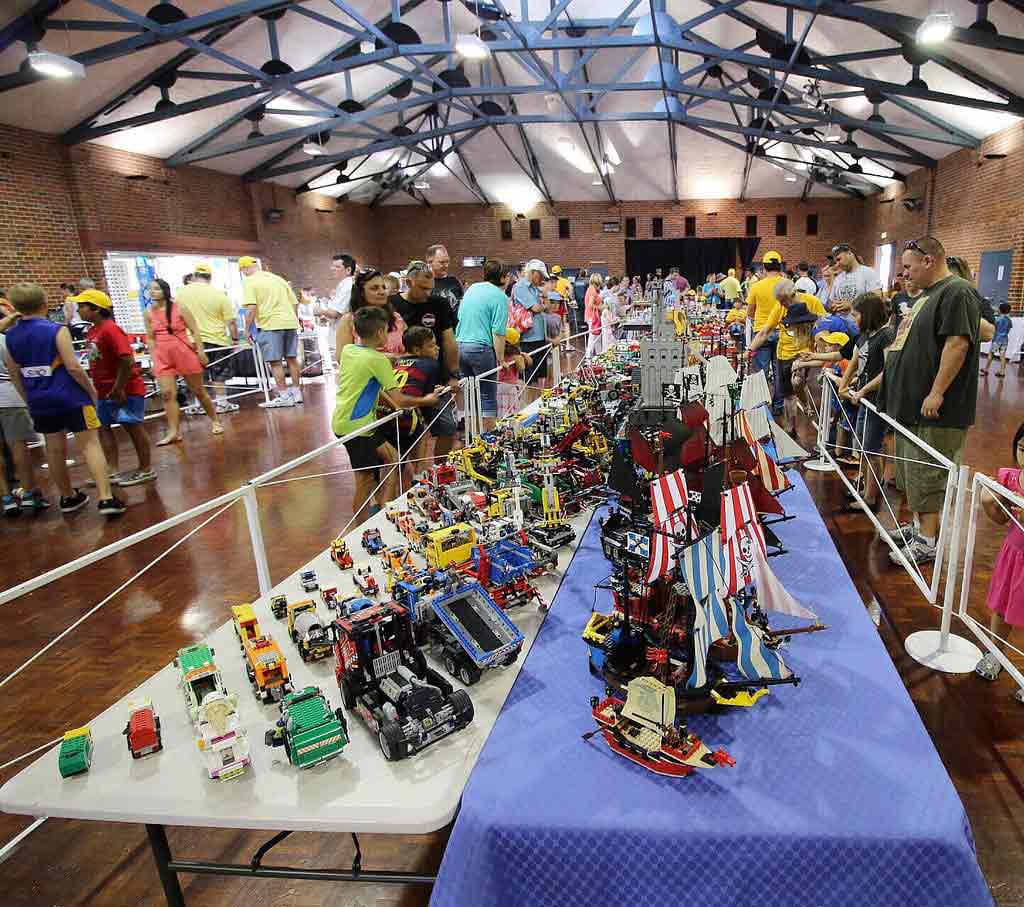 The results
 
"I cannot rave enough about how well the Trybooking system worked, we will definitely use it again and recommend it to others."
Says Stephen, "Bricktober –Perth has been completed and the event was a huge success!
We had a fantastic event and the ticketing system worked a treat.
I cannot rave enough about how well the TryBooking system worked, we will definitely use it again and recommend it to others."
The TryBooking Team look forward to helping the Rotary Club of Ascot on their next Bricktober-Perth, and hope to continue assisting the hardworking volunteers with a simple ticketing solution. 
Stephen Kendall
Bricktober - Perth Chairman 2015-2016
The Rotary Club of Ascot