The Australian Surf Movie Festival (ASMF) and Souled Out Festival used TryBooking to solve their complex ticketing issues.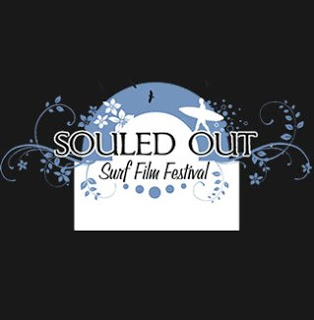 Background
For more than six years, the very successful Australian Surf Movie Festival has attracted thousands of young surfers to pubs, clubs, and theatres for the best surf movies, live music and social experience. In 2009 Bonython Productions created a new style of surf film festival: Souled Out.
Souled Out showcases an artist genre of films exploring the more ethereal side of surfing. The Souled Out Festival traveled to 15 locations around Australia in January and February 2009.
"Ticketing was a hard, non-stop job for this event," said Sandrine Bonython, General Manager of Volatile and Tim Bonython Productions. "When I did the ticketing myself I spent day and night taking phone calls, printing tickets and updating databases."
Sandrine worked with ticketing agents in the past, but experienced a common problem - the external agent retained the database. "They were my customers, people who were interested in our films and our products and afterward we had no way of contacting them again about our next festival," lamented Sandrine.
Sandrine needed a booking system that would:
Remove the stress and time spent on ticketing
Retain customer information for future promotion
Give her the same control she had when she managed her own ticket sales, but provide the convenience and ease of online automated booking.
The change
Ticketing for the Australian Surf Movie Festival (ASMF) and Souled Out was complicated. Every venue had a different layout and capacity and event promotion was inconsistent. "For years I managed the ticketing myself," said Sandrine. "I got phone calls at all hours, then I printed and posted tickets. It took a lot of time and I was working until 2.00 every morning."
Sandrine contracted a ticketing agent to help with the workload. "Twice I used a ticketing company so tickets could be purchase over the phone or internet. Their office faxed or emailed reports to me and I forwarded these reports to the venue. Customers paid $2.50 extra per ticket. The real problem was that at the end of the event, they wouldn't give me the database. These were my customers, people who wanted to come to the ASMF and I had no way to contact them about the next festival."
Sandrine happened upon a solution when she was directed to TryBooking to purchase tickets for her child's school musical. "I found it was so simple to buy the tickets and as I read more about TryBooking I thought it was a very good idea that might work for Souled Out." Sandrine easily set up the tour dates on TryBooking and linked the URL to her own website.
The result
"Ticket sales were higher than expected and I worked a whole lot less. TryBooking worked perfectly for me!"ΓÇï
"This year I only sold tickets online through TryBooking. Everything went through automatically, it saved me so much time and work.
I had two or three phone calls from people who weren't very comfortable with the internet. As I spoke to them I just booked online for them. I was also able to write in new directions on my TryBooking page to make sure everyone understood exactly what to do. I loved that flexibility!"
Sandrine browsed through the TryBooking reports and found three were particularly useful for her event.
"Everyday I used the All Events Revenue report to see how we were booking. The Door List report was obviously useful for the venues and I even used the Find a Booking report when two people lost their tickets." 
Importantly for Sandrine, she retained her database. As TryBooking is an online booking system, not an external ticketing company, all of the information she collected from her customers (excluding Credit Card detail as this is not kept by TryBooking) remained her property.
"Ticket sales were higher than expected and I worked a whole lot less. TryBooking worked perfectly for me!" concluded Sandrine.
Sandrine Bonython 
General Manager of Volatile and Tim Bonython Productions