Learn how TryBooking helped transform this traditionally free community event into a huge fundraiser whilst also improving turnout rates.
Background
For the past five years, Sydney Trains Schools Program and TrackSAFE Education have partnered up to run Rail Safety Week, a beloved community initiative designed to help pre-schoolers and their parents/caregivers learn how to be safe around trains. Rail Safety Week was traditionally a free event, but guests had to book free tickets to attend. 
Anyone who's run a free event before has probably faced this challenge: if your guests are not paying for tickets, then they may not be placing a value on attending, which can result in no-shows and last minute returns come event day. 

Getting derailed by attendee management obstacles
As popular as Rail Safety Week was with the community, it was also leading to no-shows, last minute cancellations or guests making excessive bookings due to the non-committal nature of a free event. This caused event management problems, as well as disappointing patrons who would miss out on tickets, despite lots of capacity on the day. 
The team worked out a strategy with TryBooking to address the hurdles experienced with running large-scale free events to devise a permanent solution to this issue. 

A new train of thought
TryBooking suggested adding a small ticket fee to improve the commitment rate (as guests would be more likely to attend an event if they had paid for it) without placing financial strain on the organisation's loyal community. 
The proceeds from ticket fees would be donated to TrackSAFE Foundation, another benefit that would entice people to book and donate. Charging this small fee proved to be a good strategy as they had the highest amount of people attend this year's event than in previous years.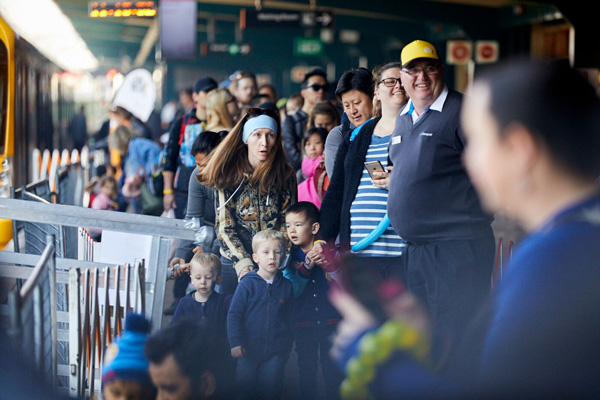 Although this meant the organisers of Rail Safety Week would have to get acquainted with some new areas of TryBooking (having never run paid events before), TryBooking staff agree the process was worth the result:
"It was useful for the event organisers to be able to monitor ticket sales, set up and manage waitlists, move or refund bookings and generate reports for marketing and financial purposes. By reducing the number of ticket returns and excessive bookings, they were able to redirect time and energy back into making the events the best they could be."
Full steam ahead
Leveraging smarter tech as well as adding value to free tickets allowed Rail Safety Week organisers to turn their free local event into a hugely successful fundraiser that benefited the community at large.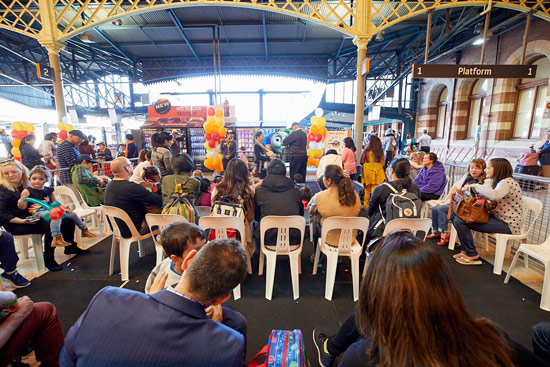 What started as a nominal amount to reduce no-shows resulted in $15,000 being donated to TrackSAFE Foundation.
Over 3,500 customers pre-registered for the event online, with 87.7% of tickets registered through their website. A majority of tickets for this event were sold within 48 hours of opening. It also secured the biggest crowd to date, because people were spending money to attend - even if just a small amount. Because the tickets were now paid, there was also a drastic reduction in excess bookings.
Aside from the financial benefit, the organisers of Rail Safety Week were very pleased that so many members of the community were able to be educated on safety around trains. By putting a tiny price on tickets, they had helped foster greater community engagement, reduced their administration workload and also raised money for an important cause.
TrackSAFE Education