Trusted by thousands of organisations
Three reasons why event organisers use TryBooking
Premium Support
Service, support and features that are a cut above. Prices that are a cut below.
You own your data
From charities to corporate events – our platform works for everyone.
We are a leading community event ticketing provider
Join our growing community of organisers selling tickets online
150,000+
Event organisers
"We decided to go online to update and extend our ticketing options. TryBooking made this transition smooth, simple and user friendly. The pre-festival and backup service was sensational."

"I have found TryBooking to be excellent! It's so easy to navigate, and the customer experience is fantastic, prompt and reliable. Many of our customers told us how easy it was to book online!"

"I run events year round and I always use Trybooking. It's a no-brainer. Appreciate the low, low fees, exceptional customer service and usability."
"I've had nothing but positive experiences with TryBooking. It's so easy to use, even for the technologically challenged, the suite of reports is of immense value, and the transfer of funds is prompt and problem free. Thumbs up TryBooking!"

"I've got to say that TryBooking has the best customer service of any supplier we have worked with."

How We Help You To Promote Your Event
How To Sell Tickets Online
SIGN UP
CREATE EVENT
PROMOTE & SELL
RUN YOUR EVENT
Quick & Easy Sign-Up
Get Started: Simply click on the Create Event button on the top right, put in your details and password, click sign-up and you're done!
Integration: Sign up with your Facebook or Google Account for easy access.
Customer Friendly: Ticket Buyers don't need an account to purchase tickets for any event.
Keeping things simple: No subscriptions, No lock-in contracts just sign up for free!
Create Your Event Hassle-Free
Hassle-Free: Set-up is smooth and simple, with fully customisable page design to reflect your brand.
Event that suits you: Design your event to suit your needs from allocated seating to  registrations and selling merchandise.
Here to help: We will guide you through creating your first event, from our online guide or talking to our local customer support team. We'll be with you every step of the way.
Get Your Event Out There!
Sell tickets online through using promo codes: use variety of incentives, such as early bird, VIPs, staff tickets, complimentary tickets and special promotions to a group.
Keep on brand: with the ability to Brand your event and give value to your sponsors. Fully customise the look of your event tickets and event page, showcase only your brand with the white label feature to remove third party branding like ours.
Powerful reporting: Use our real time reporting to track your sales, revenue, marketing and account information.
Events Made Easy
Manage your event by the palm of your hand: Use TryBooking mobile scanning app, useful for managing the entry to your event and scanning attendees as they arrive, as well as monitoring sales in real-time and adding volunteer scanners.
Box Office Ready: Worried about big lines of ticket buyers looking to buy tickets in person rather than online? Box Office provides any event organiser the ability to take live payments and scan them in all with one system.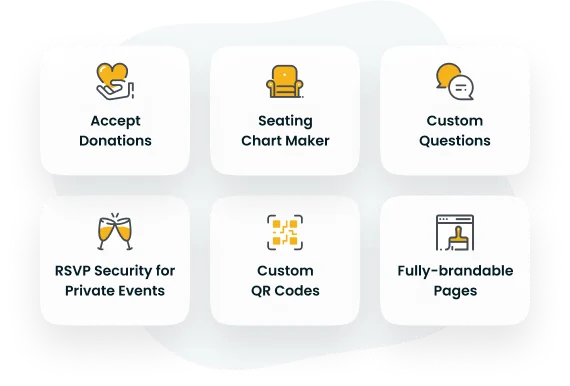 Flexibility to sell tickets to any type of event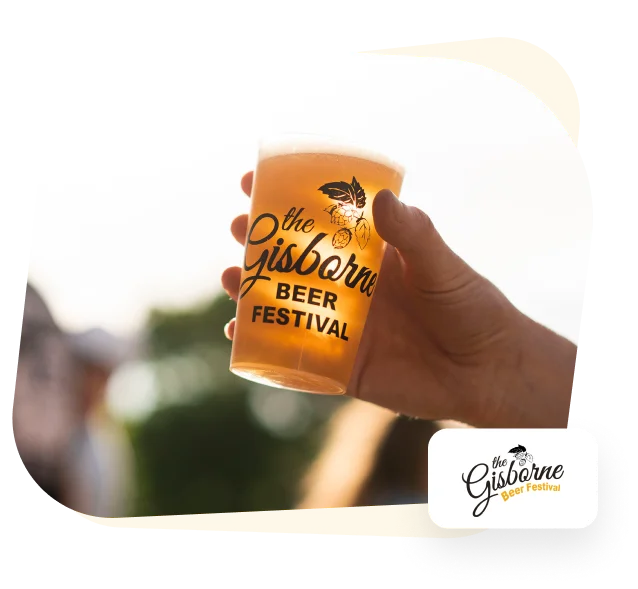 All customers found the booking process easy with no issues reported. It was just so smooth! … Intuitive and easy. I can't imagine wanting to break  from a working system for any of our next events.

Frequently Asked Questions
How do you sell tickets online with TryBooking?
Can I resell event tickets on TryBooking?
No, TryBooking is an event ticketing platform made for event organisers looking to sell tickets for their events. 
What ticketing service fees does TryBooking charge
When you sign up to Trybooking you get access to all features, tools and unbeatable customer support, with one low flat rate!
$1 ticket fee (charged to the ticket buyer)
3.5% processing fee (charged to the event organiser by default)
Further details on our pricing for American account holders can be found via https://www.trybooking.com/us/pricing
Are there any hidden ticketing fees?
There are no sign-up or account maintenance fees, nor any lock-in contracts. Fees are only incurred when a paid transaction is processed through your event. We encourage you to create an account and see for yourself how easy the TryBooking site is to both create and manage your next event or to simply book an event.
Do you offer discounted pricing for nonprofits?
For bookings or donations made on events:
$1 ticket fee (charged to the ticket buyer)
3.5% processing fee (charged to the event organiser by default)
And you can consider passing the fees on to the ticket buyer so that you are taking the full ticket price.
What payment methods does TryBooking accept?
TryBooking accepts payments via debit and credit card affiliated with Visa and Mastercard, along with payments made through PayPal**, Google Pay*** and Apple Pay#. 
Should the customer choose to pay with PayPal**, they will incur an additional surcharge. 
You yourself can accept cash or cheque as payment, but you will need to complete a few extra steps to record these payments in TryBooking. This will ensure you gather data on all attendees, that you don't oversell your event, and allows you to present all payments in one report. 
To record these bookings within your event you will need to create a promotion code.  This will allow you to process the booking through the system at no cost.
*PayPal is only available for events and fundraising hosted on the AU + UK site. A 0.5% surcharge applies to PayPal payments made to the AU site. 
**Google Pay is only available for events and fundraising hosted on the AU, NZ and UK sites.
#Apple Pay is only available for events and fundraising hosted on the AU, NZ  and UK sites.
Can I use TryBooking to sell tickets to private events?
Absolutely! You can make your event private and turn off all social media sharing via the Event Publication. It is at your discretion to share your unique booking URL publicly or privately.
Can I charge an additional fee on top of my ticket price?
No, it is not possible to charge additional fees on top of the ticket price.
Sign up for FREE
Free for free events and you still get access to our premium customer support.
Incorporate socially distanced spaces

Integrated custom questions

Data Dashboard

Custom QR Codes

Seating Chart Maker