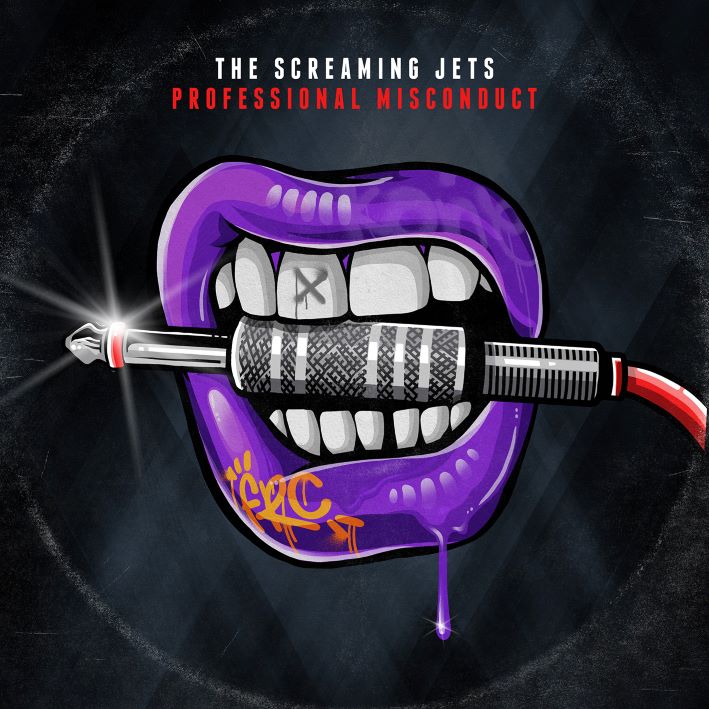 SUNDAY JANUARY 28TH. PACIFIC PALMS RECREATION CLUB
Lakes Way Pacific Palms. 18+ EVENT
DOORS OPEN 5.30PM - SUPPORT 6.15PM
** Tickets $45 show only (+bkg fee) **
Special add on offer
Ticket $45 + CD $31.99 (+ bkg fee)
Ticket $45 + Vinyl $66.99 (+ bkg fee)
Ticket $45 + Vinyl $66.99 + CD $31.99 (+ bkg fee)
The Screaming Jets are ready to unleash their highly anticipated new studio album, 'PROFESSIONAL MISCONDUCT,' following the success of their Top 5 album, 'All For One' 30th Anniversary Edition.
Produced by Steve James, who's played a pivotal role in shaping the band's sound over the years (producing their numerous Gold and Platinum hit albums), and mixed by the acclaimed Nick DiDia, known for his work with Bon Jovi, Pearl Jam, Springsteen and Powderfinger. The new album pays homage to the band's roots while showcasing their musical evolution. It's a seamless blend of raw energy and refined craftsmanship that will captivate fans old and new.
To support the release The Jets will embark on their massive 'PROFESSIONAL MISCONDUCT' National Tour, covering metro and regional areas - as well as appearing at numerous festivals across the country until the end of 2024.
**********************************************
Terms & conditions: This is an 18+ event. Book carefully as we do not refund for a mistake made in the booking, a change of circumstance or if you simply change your mind. This program charges a booking fee on completion of transaction after which a confirmation will be sent to you. If for any reason you don't receive confirmation, send us a message via the link below & we will email straight to you. Bring your ticket/confirmation with you on the night. Please note that in the event of cancellation your tickets will be refunded (less booking fee). If the event is rescheduled for any reason including Covid or weather related event, any refunds will be available for thirty days only from the time of announcement of this return date. Tickets are sold as general admission only.This ticket gurantees you admission, not a specific seat.
CONTACT DETAILS FOR THIS EVENT