2023 Awaken Ice Skating (SOLD OUT)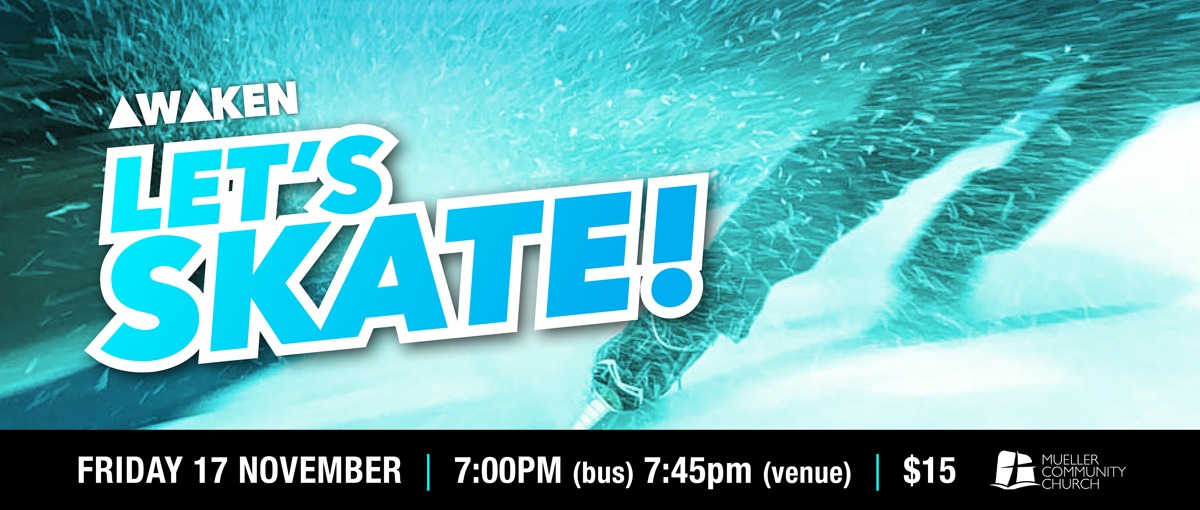 Awaken Mueller Youth are heading to ICEWORLD at Boondall!
If you've got a Secondary aged child looking for fun and community, look no further.
AWAKEN Youth are heading to Iceworld Boondall for ice-skating on Friday night, 17th November.
Rug up, grab your beanie, and come along for a fun night on the ice.
~ REGISTRATION IS ESSENTIAL. REGISTRATIONS CLOSE 11PM THURSDAY 16TH NOVEMBER ~
Cost: $15 (plus 50c booking fee). Includes skate hire. BYO money for supper and snacks.
Transport:
THE BUS IS BOOKED OUT!!

YOU CAN STILL PURCHASE A TICKET TO SKATE
AND MAKE YOUR OWN WAY THERE.

1 // IF YOU HAVE ALREADY BOOKED A SEAT ON THE BUS...
7:00pm » meet at Mueller College (Wattle Road entrance) promptly.
7:15pm » Bus will depart at 7:15pm sharp.
10:30pm » Buses returning to College
OR
2 // MAKE YOUR OWN WAY THERE & BACK:
7:45pm » Meet us there in time for the 8-10pm session.
Iceworld Boondall
2304 Sandgate Road,
Boondall QLD 4034