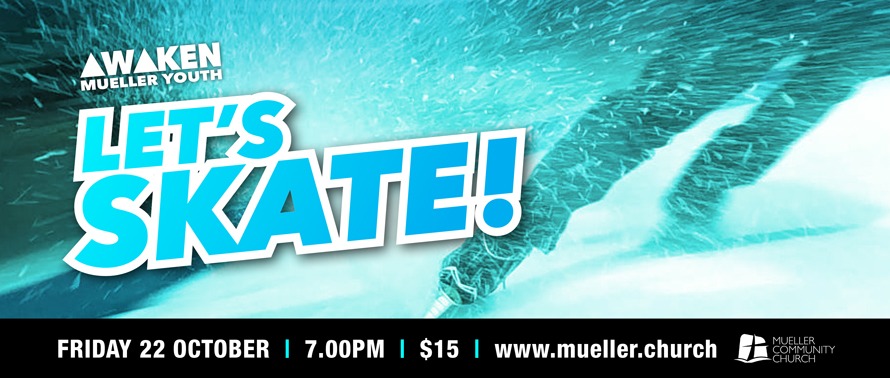 Awaken Mueller Youth are heading to ICEWORLD at Boondall!
If you've got a Secondary aged child looking for fun and community, look no further. AWAKEN Youth are heading to Iceworld Boondall for ice-skating on Friday night, October 22nd. Rug up, grab your friends, and come along for a fun night on the ice. Bring some $ to purchase supper.
Meet at Mueller - Wattle Road entrance at 7:00pm for a 7:20pm departure.
Skaters will return by 10:30pm. (Late sessions are now 8-10pm).
$15 cost (plus 50c booking fee)
Registration is essential to ensure there is ample transportation.
~ REGISTRATIONS CLOSE 11PM MONDAY 18TH OCTOBER ~
Schedule (approx):
7:00pm: Meet at Mueller College (Wattle Road entrance) promptly
7:20pm: Buses will depart at 7:20pm sharp
10:30pm: Buses returning to College
Meet at Mueller College - Wattle Road entrance
Buses will head to Iceworld Boondall
2304 Sandgate Road,
Boondall QLD 4034
Tim Meinel
t.meinel@mueller.qld.edu.au