Stool Making for Beginners Course - 2 Days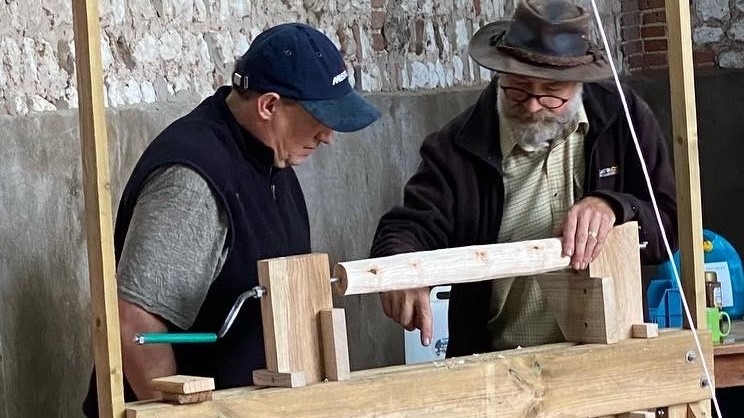 Create a beautiful piece of handmade furniture over two days. By building on the beginner's techniques learnt in the one-day Introduction to Green Woodworking course, you can craft a bespoke item of furniture for your home.
Please ensure you have already completed, or are booked to attend the introductory course before taking part in this one.
Because of the drying time needed for the stool legs, the two-day course is split over different weekends. We prefer the stool legs to dry naturally, without the use of a kiln. Please select and book your preferred Day 1 of the course, and then contact us via email to book onto one of the Day 2 sessions – these are scheduled for 12th November and 3rd December.
The course includes:
– A refresher on the properties and handling of green wood
– Getting familiar with woodworking tools including a pole lathe and draw knife
– Create and take home your own stool using a mix of green wood and hardwood
Day 1 – create the legs for your stool
Day 2 – create the seat and assemble the stool
Your instructor will be the ever patient and encouraging rural crafter, Richard Rood. You may have seen Richard in a Pop-Up Shop at Dalegate Market, or demonstrating at our Open Farm Sunday. Richard is passionate about the techniques of green woodworking and will help you create beautiful items for your home.
All tools are supplied by the instructor.
Maximum four participants in each course.
The course is held at Downs Barn, recently modified to allow us to host rural craft courses. Please dress suitably for the weather, prepared to work undercover but outdoors.
Teas, coffees and biscuits will be provided. Please bring a packed lunch.
No accommodation is included with this course. We would recommend staying at Deepdale Camping & Rooms, which offer excellent self-catering rooms and camping for tents, campervans and motorhomes.
The course and venue are not suitable for participants to bring their dogs or other pets.
Sunday 2 October 2022 - Sunday 30 October 2022 (UTC+01)
Sessions
SESSIONS
DESCRIPTION
STATUS