20 Act Vaudeville Cavalcade & Burlesque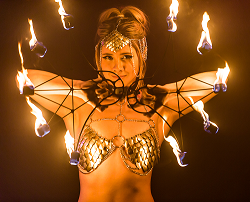 Immerse yourself in a vaudeville winter wonderland where the conventional is challenged by the extraodinary.
Feast your eyes on the show of all shows as we heave from one genre to the next.
The VAUDEVILLE CAVALCADE is a show you will never forget ... a unique entertainment experience that includes up to 25 artists. At Speakeasy HQ, you can expect a night full of wonders, magical mysteries, a dizzying array of worldwide circus acts, and of course a labyrinth of musical styles.
THIS TICKET INCLUDES THE BURLESQUE EXTRAVAGANZA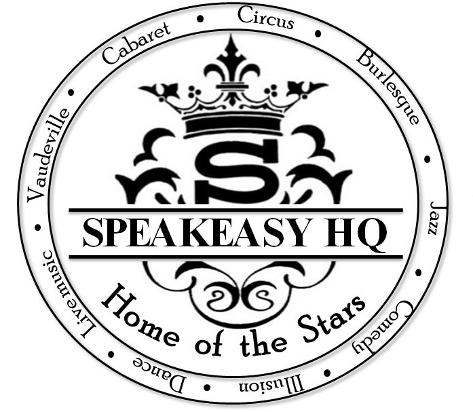 Like us on Facebook Speakeasy HQ  for up-to-date listings of performers, promotional offer and the latest news or for more information, bookings or the latest specials log onto the website.
For direct inquiries contact the beautiful Knuckles at Knuckles@Speakeasy-HQ.com or Phone - 0447 199 914
If contacting Speakeasy HQ Thurs - Sat, please ensure you leave a voicemail or send an SMS to assist in a quick reply. 
Sessions
| | | | |
| --- | --- | --- | --- |
| Sessions | Description | Status | |
| Saturday 30 September 2017 8:30 PM | | Open | |
| Saturday 7 October 2017 8:30 PM | | Open | |
| Saturday 14 October 2017 8:30 PM | | Open | |
| Saturday 21 October 2017 8:30 PM | | Open | |
| Saturday 28 October 2017 8:30 PM | | Open | |
| Saturday 4 November 2017 8:30 PM | | Open | |
| Saturday 11 November 2017 8:30 PM | | Open | |
| Saturday 18 November 2017 8:30 PM | | Open | |
| Saturday 25 November 2017 8:30 PM | | Open | |
| Saturday 2 December 2017 8:30 PM | | Open | |
| Saturday 9 December 2017 8:30 PM | | Open | |
| Saturday 16 December 2017 8:30 PM | | Open | |
| Saturday 23 December 2017 8:30 PM | | Open | |
Saturday 30 September 2017 8:30 PM
Saturday 7 October 2017 8:30 PM
Saturday 14 October 2017 8:30 PM
Saturday 21 October 2017 8:30 PM
Saturday 28 October 2017 8:30 PM
Saturday 4 November 2017 8:30 PM
Saturday 11 November 2017 8:30 PM
Saturday 18 November 2017 8:30 PM
Saturday 25 November 2017 8:30 PM
Saturday 2 December 2017 8:30 PM
Saturday 9 December 2017 8:30 PM
Saturday 16 December 2017 8:30 PM
Saturday 23 December 2017 8:30 PM