Who is eligible to create online giving
pages on TryBooking?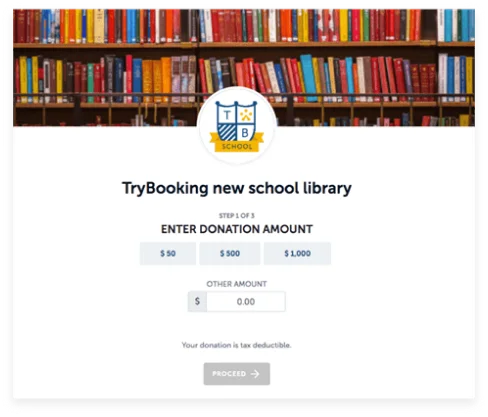 Community groups, Charities, Nonprofits, Donors and Sponsors with an Australian Business Number (ABN) can create an online giving page. If you wish to raise funding, click through to sign up for a TryBooking account and create your first online giving page.
Organisations that use online giving to benefit their community
Schools
Create giving pages for student fundraisers and walkathons. Use referral tracking to view reports on how much each student raised.
Charities
Accept donations online for your organisation, either regularly or as one-off donations.
Churches
Allow followers to give as they want, run campaigns for community fundraisers or building repairs.
Create a giving page perfect for your community
With our online giving pages you can create a page to suit your community and organisation. Everything from accepting regular donations for you church to running student fundraisers for your school.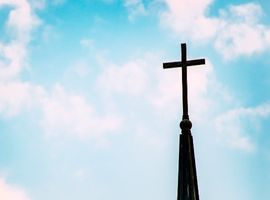 Accept Regular Church Congregation Donations
Sunday 01 January 2023
From $1.00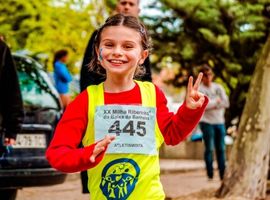 Run Student Donation Drives For A Cause
Sunday 01 January 2023
From $1.00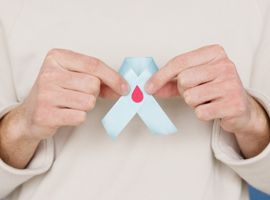 Create Charity Drive Fundraising Campaigns
Sunday 01 January 2023
From $1.00
Benefits of using TryBooking's online giving platform
Reach out to your donors and increase your online giving with our affordable 2.5% processing fee. TryBooking supports the fundraising community by handling one of the lowest fees on the market, even when you are running multiple causes.
Customise your fundraising event page


Regular online donations (weekly or monthly)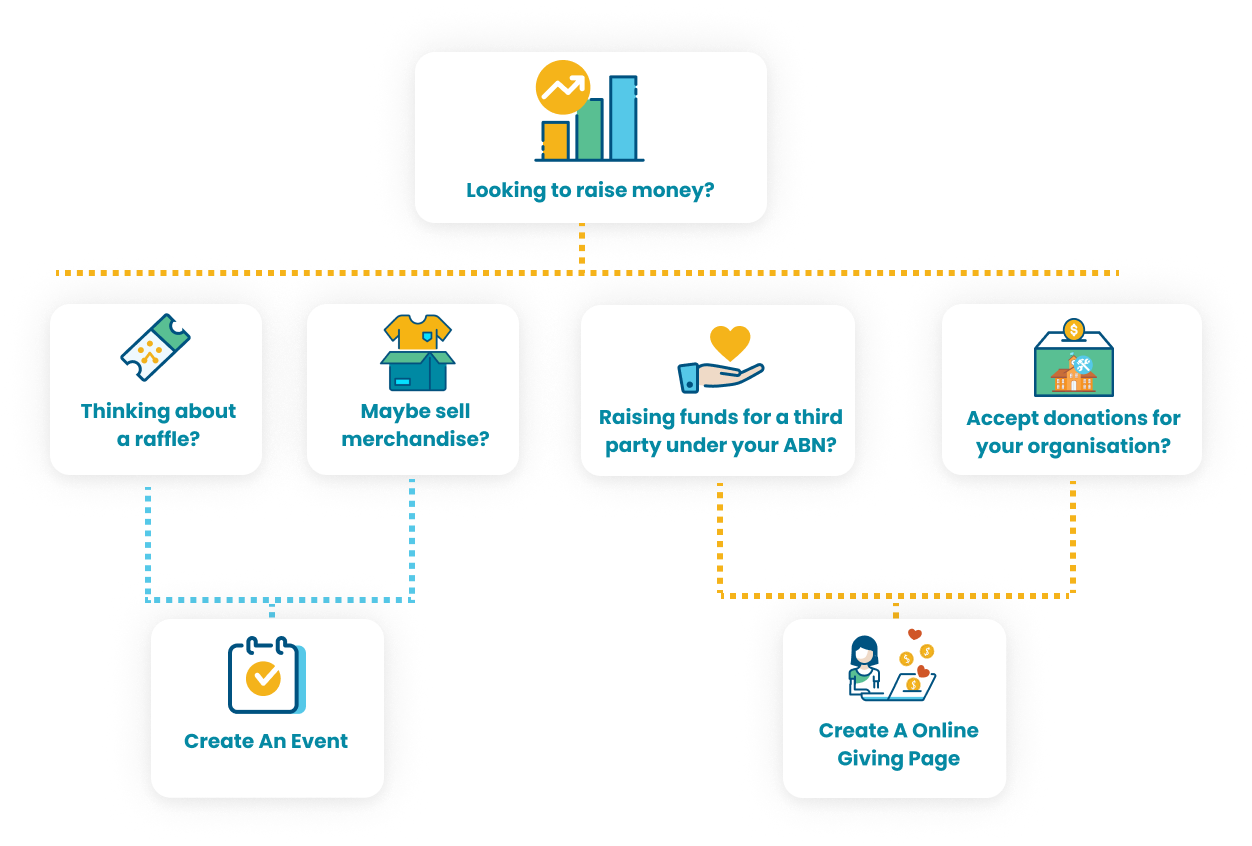 When to create an event vs online giving page?
Online giving with TryBooking
Manage your donations and receipts with ease with our online donation management system. While receiving the best customer support to help you along the way. Watch the video below to find out more about our online giving platform.
Frequently Asked Questions
What donation fees does TryBooking charge?
Should you be taking payment through your TryBooking online giving page, the transaction will be subjected to a processing fee on the donation. These fees vary per region associated with your TryBooking account. Below are details of these fees per region.

Australia:
For donations made on online giving pages:
2.5% donation fee (charged to the page owner by default)
How is TryBooking's online giving platform different from others?
TryBooking provides an affordable low fee of 2.5%, one of the lowest fees in the industry. While also allowing you to collect and own your data, meaning any information collected from your donors will be 100% yours only. No third-party marketing towards your donors and no selling your data to other companies.
Our platform also offers not just an online giving platform to accept donations from donors. We provide event ticketing and registration software, allowing you to accept donations on your fundraising page and organise free or paid events for your organisation all under the same account.
What is the minimum donation amount?
The minimum donation made by a donor is $1.
As the fundraiser, you are able to set preset donation values, these are suggested values that you can set as an alternative to donors entering their chosen donation amount. To set up preset donation values, create or edit an online giving page. 
Can a online giving page be used for the sale of raffle tickets/prize draw entry?
No. Whilst raffles can be a great way for an organisation to raise funds towards our particular project or cause, the customer isn't technically making a donation through this sale.
Rather they are gambling on the chance that they have the winning ticket. The cause the funds are going towards is simply providing the customer with some additional incentive to make their purchase. 
TryBooking can still assist you with your raffle tickets/prize draw entry sales through the use of our Event pages. 
When should I use a online giving page?
Online giving can take on many shapes and forms, from accepting donations to hosting an event, website fundraising or selling raffle tickets. Whilst it may be tempting to jump straight into setting up an online giving page, it's important that you choose the right option to maximise your online giving efforts and make the best use of the TryBooking platform.
To assist we have put together the below guide to help you make the right choice as to whether should be using an online giving page or an event page for your fundraising cause.
Summary 
Fundraising Activity
Setup Option

Accepting donations towards your organisation

Online giving page
See more

Accepting donations towards a 3rd party

Online giving page
*There are strict guidelines for doing so. Please see below for full details to ensure that you comply
See more

Pay as you feel live-streamed events

Online giving page
OR
Event page
See more

Selling merchandise

Event page
See more

Raffle tickets

Event page
See more
What payment methods does TryBooking accept?
TryBooking accepts payments via debit and credit card affiliated with Visa and Mastercard, along with payments made through PayPal**, Google Pay*** and Apple Pay#. 
Should the customer choose to pay with PayPal**, they will incur an additional surcharge. 
You yourself can accept cash or cheque as payment, but you will need to complete a few extra steps to record these payments in TryBooking. This will ensure you gather data on all attendees, that you don't oversell your event, and allows you to present all payments in one report. 
To record these bookings within your event you will need to create a promotion code.  This will allow you to process the booking through the system at no cost.
*PayPal is only available for events and fundraising hosted on the AU + UK site. A 0.5% surcharge applies to PayPal payments made to the AU site. 
**Google Pay is only available for events and fundraising hosted on the AU, NZ and UK sites.
#Apple Pay is only available for events and fundraising hosted on the AU, NZ  and UK sites.
Is TryBooking online giving software secure?
TryBooking is very respectful of the privacy of all users on its site and PCI compliant. View our certificate of compliance. All pages are HTTPS secure, ensuring an encrypted website connection when navigating across the site. Any personal information that may be used by the TryBooking Site in order to carry out its necessary functions is stored on a secured server protected by firewalls and is hosted in Australia. The data itself is also encrypted to further reduce any risk that your information will be obtained and used by unauthorised access. We do not store your full credit card number, only the last four digits are kept and this is to show you which card you have used to make the booking. Given the increasing sophistication of computer hackers, there are no absolute guarantees that our systems will never be accessed without our consent, or that our systems are impenetrable. However, you can rest assured that we take all reasonable measures to ensure the security of your personal information and the bookings you have made.
Are there any hidden ticketing fees?
There are no sign-up or account maintenance fees, nor any lock-in contracts. Fees are only incurred when a paid transaction is processed through your event. We encourage you to create an account and see for yourself how easy the TryBooking site is to both create and manage your online giving pages or to simply book an event.
What can I use a online giving page for?
Online giving pages are to be used to accept donations towards a particular fundraising campaign or general donations towards your organisation. Donations are classified as voluntary gift or contribution that isn't in exchange for goods or services.
There are strict laws around accepting donations, so it is important that you check and adhere to legislation.
Do I need to be registered as a charity?
Whilst you don't need to be registered as a charity or not for profit, you do need to have an ABN to utilise this feature. The ABN must match the organisation on the TryBooking account, and the funds being raised must go directly to that organisation.
Don't have an ABN? Not to worry, you will still be able to utilise our Event pages for your fundraising efforts. 
Can I use a online giving page for the sale of merchandise?
The online giving page can not be used for the sale of goods or services. This is true even if the funds raised from sales are going towards a particular fundraising effort.
You will be able to use our Event pages for selling merchandise. To get started, see: Setting up to sell merchandise 
Can I enter the 3rd Party's ABN on my TryBooking account?
No. For the Charity's ABN to be used the TryBooking account must be one that is managed by the charity directly.
Can I set up a fundraising page on behalf of a charity or 3rd party?
All donations taken through the Fundraising page must go to the organisation on the TryBooking account, that also matches the ABN entered. It is up to that organisation as to how those donations are then distributed, allowing you to disburse them onto either an individual or charity of your choice. 
To accept donations on behalf of a 3rd party, you must have authority from that organisation. To ensure that you comply, it is recommended that you avoid using the phrases such as "on behalf of 3rd Party Name" or include the name of the 3rd Party in the name the Fundraising page. Instead, you will need to be general as to the cause you are raising funds for, and in the page description simply express that the funds will be directed to the 3rd Party.
Use of the 3rd party's Intellectual property on your Fundraising page without permission is also not allowed. This includes uploading images with their logo and linking to their social pages.
What if I don't have an ABN, does that mean I'm not able use Trybooking for 3rd party fundraising?
TryBooking can still provide you with a platform for your fundraising efforts, it's simply the Fundraising pages that you will not be able to utilise.  Charities rely on 3rd party fundraising to help raise awareness and funds for their cause. TryBooking has been assisting individuals and organisations with their fundraising efforts for more than 12 years through our Event pages.