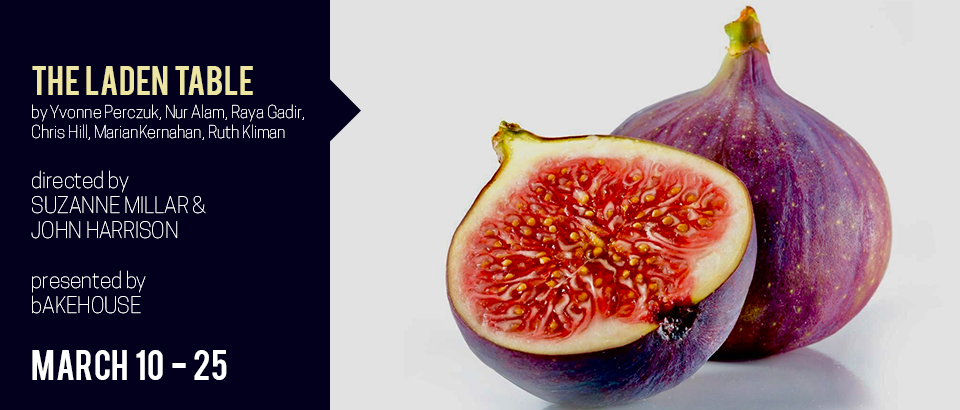 LAST MINUTE RUSH TIX ISSUED FOR EACH PERF.
KEEP AN EYE ON OUR SOCIAL MEDIA
OR TURN UP AT 7.00pm TO BE FIRST IN LINE
"I am talking but you don't listen. I am speaking but you don't hear me."
It's a special night in the households of two Australian families. Jacob's family is attending to the ritual of Yom Kippur, Ibrahim's family celebrates Eid. By the end of the evening, a secret they both share will be exposed. And it will change their lives forever.
With the divisive rhetoric of Trump and the constant surprise of Pauline in public office, this is about as topical as it gets.
The Laden Table is a collaboration between bAKEHOUSE Theatre Company and the writers, working closely and extensively with members of Sydney's Jewish and Muslim communities. 
Venue
KXT - Kings Cross Theatre
Level 2, Kings Cross Hotel
Kings Cross, NSW 2011
Disabled Access
KXT has disabled access. Please check in at the ground floor bar 10 minutes prior to the show start time.
PLEASE NOTE:  KXT seats 78. Due to the intimate layout of the venue, and with consideration for audience safety, we are unable to provide access to latecomers.  
Contact Details:
john.bakehouse@gmail.com
This event is currently closed and no contact details are available