Confessions of an Aerobics Instructor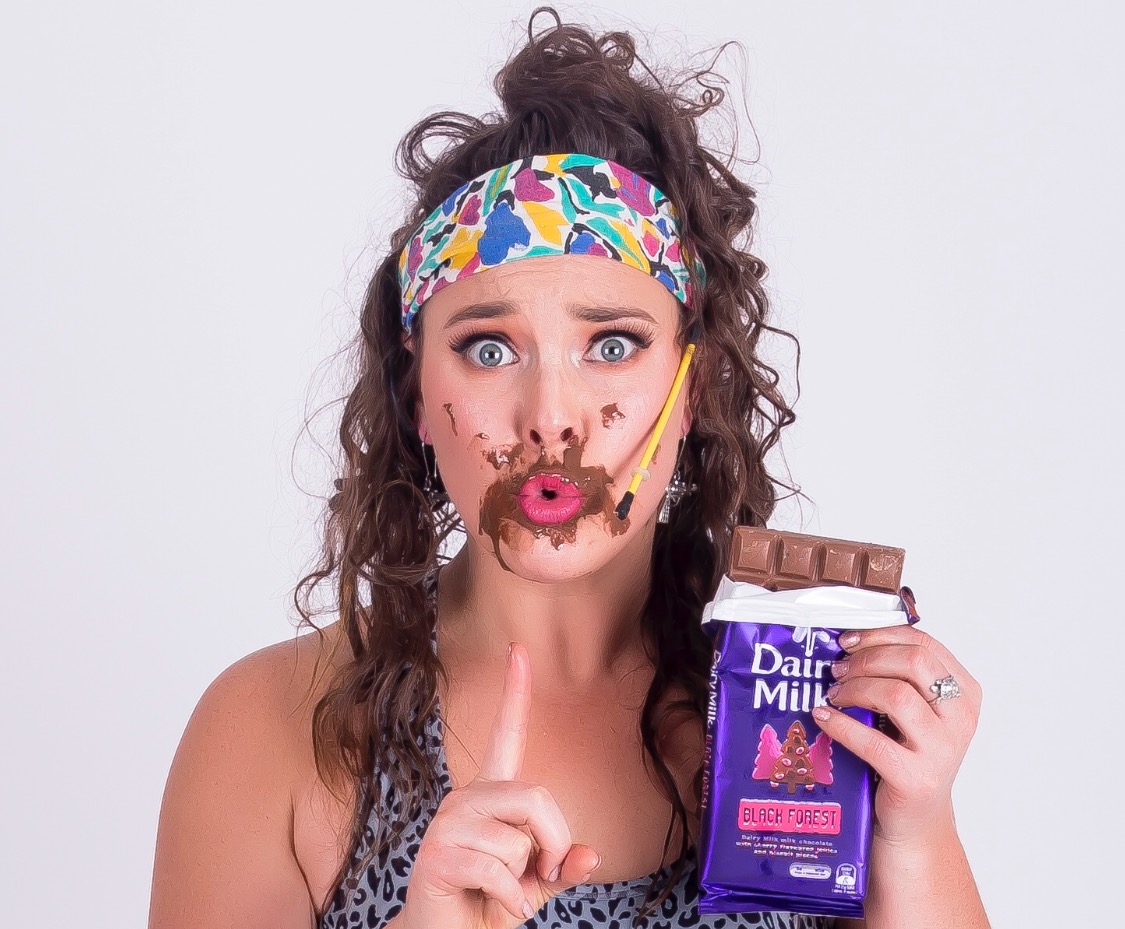 "...Sometimes dirty, sometimes sweet but funny the whole way through" – We Know Melbourne
Following a sold out debut season, Joana Simmons (aka Joy) is taking the lies out of Lycra: Airing her workout and work stories as an aerobics instructor and exercising all sorts of demons from body image to active wear; gym, Jim and GIN.
Featuring a high-powered soundtrack of pop and rock staples, original songs and honest anecdotes, Confessions of an Aerobics Instructor is pure endorphin-inducing entertainment. Joana's background in comedy makes her a non-conventional and at times nonsensical instructor and this combined with her tales of what REALLY happens in the fitness industry will not only get your heart pumping, it will touch it too.
Prepare to 'feel the burn' and enjoy a strong ab workout from deep belly laughs when sweaty secrets are laid out to dry. The weight is over.
"High powered,fast paced,super energetic entertainment"
"Halarious lines....clever Songs" – The Weekend Notes
A little bit about your Speakeasy HQ Experience
Speakeasy HQ is proud to boast that it is the only vaudeville theatre to operate in Australia since the Tivoli closed in Bourke St in 1968.
Vaudeville means short performances with a variety program. An average show at Speakeasy HQ will present up to a dozen artists that range from a stand up comedian, to a ballerina and a jazz act to a tap dancer. Speakeasy HQ currently presents fours days a week, on Thursday through to Sunday.
Entree sized tapas dishes are available for purchase from our bar, and our Candy Dolls serve delicious treats all night long!
Like us on Facebook Speakeasy HQ for up-to-date listings of performers, promotional offer and the latest news or for more information, bookings or the latest specials log onto the website.
Venue location
Speakeasy HQ
Apollo Theatre
522 Flinders Street
Melbourne, VIC 3000
Grab any tram heading along Flinders Street!
Latecomers Policy
The performance will commence promptly at the advertised time. Speakeasy HQ reserves the right to admit latecomers only when/if there is a suitable break in the performance, and to relocate seating. Management reserves the right to refuse admission; this policy is to prevent disruption to other patrons and the performance.
Need parking?
We have great deals with Secure Parking in Flinders Lane, check out our website for a deal!
You can also find plenty of street parking.
Contact:
If you have any questions, contact the beautiful Knuckles at Knuckles@Speakeasy-HQ.com or Phone - 0425 800 949
If contacting Speakeasy HQ Thurs - Sat, please ensure you leave a voicemail or send an SMS to assist in a quick reply.
This event is currently closed and no contact details are available