Event Waitlist
Your name has been added to the wait list for this event. The event organiser will contact you through your email address once there are available seats / slots.
Story Starter: Two-Part Online Storytelling Program.
The way we understand ourselves, both as a species and as individuals, is to contemplate how we have responded to the experiences of our lives.
In the immediate wake of events, we process, resolve and form our 'stories', we make our meaning, then we tuck the stories to bed, and shift who we are based on the shape they make in our minds. Rarely do we remember, or reflect on their 'truthfulness'.

But unless we reflect, from the distance of time, unless we look with fresh eyes, on how we allowed ourselves to be shaped by events, we risk being fixed in who we are and what life means. And we risk telling shallow, fixed stories.

The Story Crafting Process

The reflective and creative process at the heart of personal storytelling is transformational. When we craft a story, to be heard or read by another, it is partly a gift, and in the giving, we bring a sense of peace and 'hope' to the events of our lives, which we paradoxically give to ourselves as well.

Even when we confirm our original spin on events, when we shape and tell, we expand ourselves by touching the home base of who we are, and we deepen our connection to our life.

Telling a story is also part message, where we encode in our story, our values and a point, about how to live.

Wired For Story

Humans are wired for story, drawn to story, like moths to a flame. Science shows us that people listening to a story, empathically, through mirror neurons, actually live in the events and the emotions of the story.

Stories Create Connection

Live storytelling, no notes, from the heart, where we make time for the teller to be 'heard' and the audience to truly listen, is deeply soulful and heart warming. Reading stories can also allow people to feel they know you. Stories connect us, not only to ourselves but to each other.

The Workshop Program

In this introductory program over two sessions, you will learn to find story material from your life, and understand and apply story structure, theme and techniques to one of your stories.

In between sessions you will pair up with another participant and each practice telling your story, then in the second session tell your story to the whole group.

Story Starter is a two-part online program, each part being a 90 minute online session. Dates and times are:


Part One: Tuesday March 14, 2017 9.30am - 11am.

Part Two: Tuesday March 21, 2017 9.30am - 11am.

Cost: $75 AUD BOOK NOW

Limited to ten participants.

Once you register, you will be sent an email with instructions on how to participate with ZOOM.

Participants will also receive a recording of the webinar after the event.
Kate Lawrence
kate@storywise.com.au
0402 080 445
For more information visit Story Wise.
About Kate Lawrence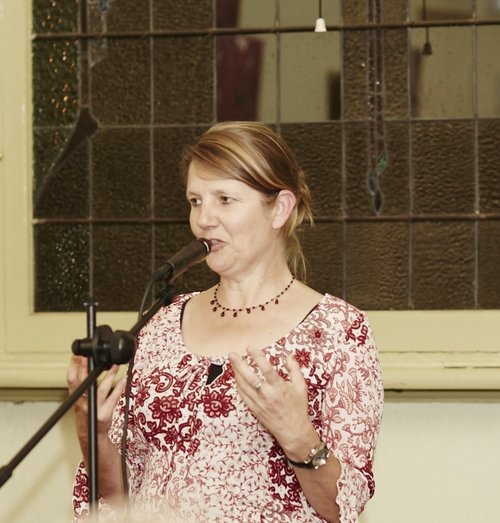 Kate Lawrence has a passion and purpose for personal storytelling. She is an experienced storyteller, teacher, writer and story night host. She coaches, runs workshops and longer programs and hosts two personal storytelling nights. She has a deep and abiding faith in human stories and never tires of hearing them. She takes her craft seriously and as well as telling and teaching, she regularly reads, reflects and writes about storytelling. She is a two-time Moth Story Slam winner.
Kate is particularly good at creating safe and respectful spaces for people to explore their stories. Kate has delivered storytelling workshops in many situations, including the Williamstown Literary Festival, the NSW International Storytelling Conference, The Story Conference and the Australian Returned Volunteers Conference.
This event is currently closed and no contact details are available