Sing With Joy: United In Diversity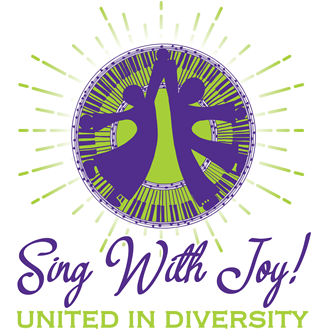 Sing With Joy: United In Diversity is APMN's 3rd national conference for pastoral musicians offering support, networking, education and resources.
Sing With Joy: United In Diversity
Rendezvous Hotel
148 The Esplanade
Scarborough, WA 6019
Paul Mason
Website Editor, Australian Pastoral Musicians Network 
paul.mason@dow.org.au 
02 4222 2462 (business hours)
The booking system has been set up to capture details of the conference attendee. Only one ticket can be purchased per booking.
Please make a separate booking for each individual attendee, providing the attendee's name, address, email, phone number, dietary requirements, parish (if applicable), APMN membership number (if applicable), Workshop preferences and whether you require a Certificate of Attendance. WORKSHOPS C-1 AND D-2 HAVE REACHED 80 ATTENDEES AND HAVE BEEN MARKED AS SOLD OUT. This means that, if you select either as your preference for Group C or Group D you may be allocated to another workshop in that Group.
Alternatively, organisations can purchase multiple gift certificates to enable individuals to undertake their own booking process. Click on the link below:
This event is currently closed and no contact details are available