[Continuum 14: Conjugation]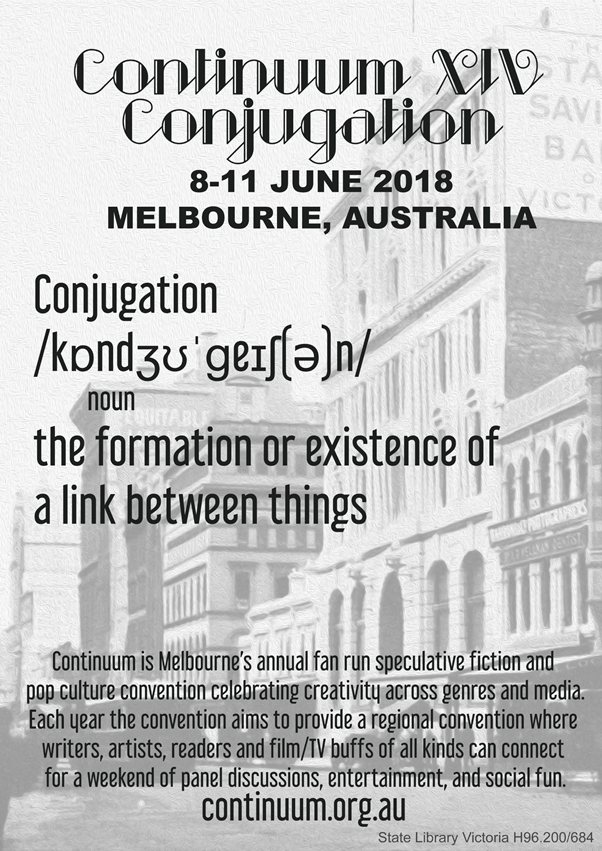 Description
Continuum 14: Conjugation
the formation or existence of a link between things
Continuum is Melbourne's annual fan run speculative fiction and pop culture convention. Continuum celebrates creativity across genres and media.  Our aim each year is to provide a regional convention where writers, artists, readers and film/TV buffs of all kinds can get together for a weekend of panel discussions, entertainment, and social fun. In 2018 the convention will be held over the Queen's Birthday Long Weekend in June. 
Questions, queries or other information requirements?
Please email the Continuum 14 Organising Committee at info@continuum.org.au
Interested in being on a panel or volunteering for Continuum 14?
Please email the Continuum 14 Programmers at programming@continuum.org.au