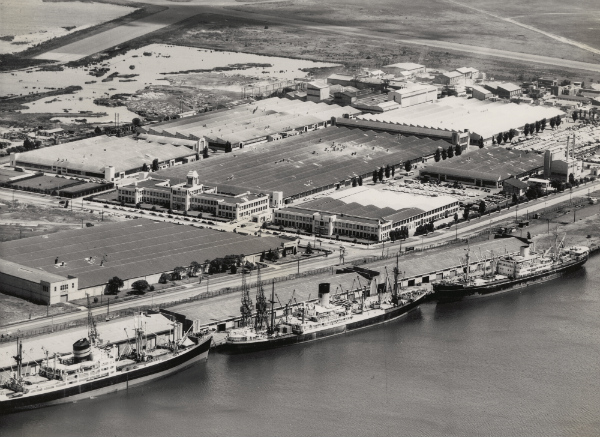 Citizen Heritage: Fishermans Bend Workshop
Fishermans Bend is an area in transition.  Traditionally an industrial precinct, it is now the focus of unprecedented development pressures, and will be Australia's largest urban redevelopment project (see http://www.fishermansbend.vic.gov.au/ ).
With rapid changes proposed, its heritage and historical stories are in danger of being lost. To explore how simple digital mobile technology tools might be used to help retain cultural memory and heritage value, we are running a Fishermans Bend citizen heritage workshop to map the diverse cultural heritage of the area. The project is a partnership between the National Trust of Australia (Victoria), the Citizen Heritage project team, local history groups and the local community. Using a citizen science methodology, participants will collect and analyze historical material to help build a rich description of the heritage values of the area.
The project will be run as a full day workshop on Sunday September 17, and participants are invited to come and help and to explore the area. The workshop will include talks on the history of Fishermans Bend, along with presentations on the value of citizen heritage and its role in documenting history and heritage. The main focus of the day will be a self-guided walk through Fishermans Bend to record the history of key sites through photos, oral history, and writing.
The data will be collected using the PastPort website (www.pastport.com.au), developed specifically by a project being run at the University of Melbourne and Deakin University, to document Port Melbourne's history. During the workshop, members of the National Trust of Australia (Victoria) and local experts will be on hand to ask and answer questions from participants.  This will lead to an archive of insights into community values, and help inform current debates about what could be recorded and retained in Fishermans Bend.
Portable Iron Houses
Sunday 17th September
9:30am - 3:30pm
Free Event
Lunch Provided
Portable Iron Houses
399 Coventry Street
South Melbourne
For information, please call Caitlin on 9656 9837 or email Caitlin.mitropoulos@nattrust.com.au
This event is currently closed and no contact details are available