NIGHT SLOWS DOWN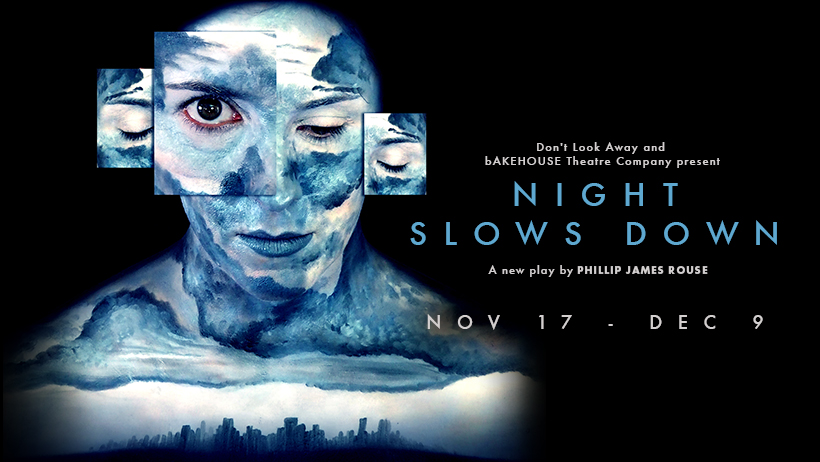 Sharon wants to find her husband. Martin wants to be free. Seth seeks redemption. NIGHT SLOWS DOWN imagines a world where far right extremists have won the election. Where ordinary citizens riot in the streets. Where human rights are denied. Where storm clouds are gathering.
Democracy dies. Experts are vilified. Cities collapse. Siblings turn on each other, and families are torn apart. NIGHT SLOWS DOWN sees the scale of the problems we face globally shrunk down to one family.
Written in the days following Trump's election, this new play by one of Sydney's most important theatre-makers considers how small choices and moral failures can lead inexorably to a disaster point. From the companies that brought you the indie smash hit Inner Voices, and political powerhouse productions The Laden Table and Jatinga - Don't Look Away and bAKEHOUSE join forces to imagine a world that is only a moment away.
DURATION - 70 minutes
November 17 - December 9
Tues - Sat 7.30 pm Sunday 5.00 pm
Tickets: $25 / $30 / $35
SPECIAL EVENT | SUNDAY NOVEMBER 26 - Book in to see the 5pm show and then join us after for an in-depth discussion with special guest DR KARL KRUSZELNICKI
KXT - Kings Cross Theatre
Level 2, Kings Cross Hotel
Kings Cross, NSW 2011
Please note that there is a LOCKOUT in place for this show. Latecomers will not be permitted entry during performance
No refunds or exchange possible for late arrival
DISABLED ACCESS - KXT has disabled access. Please check in at the ground floor bar 10 minutes prior to the show start time.
CONTACT DETAILS
john.bakehouse@gmail.com
This event is currently closed and no contact details are available