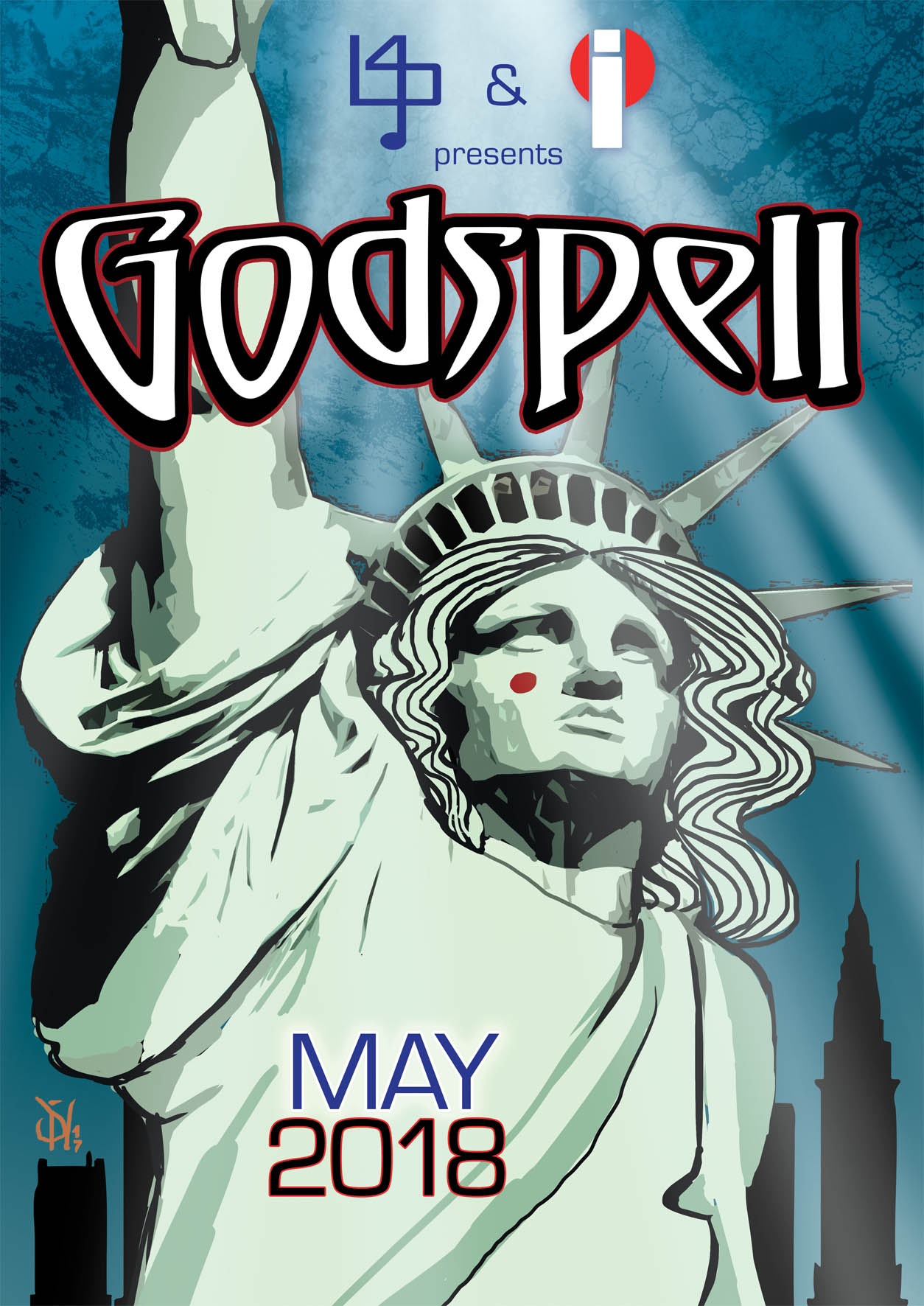 Produced by Irregular Productions and Lydian Productions

Conceived by John Michael Tebelak, with music and lyrics by Stephen Schwartz.
This production features 2012 Revival orchestrations and vocal arrangements by Michael Holland.
Godspell begins with eight strangers who are looking for answers to their lives and become increasingly hostile to each other's ideas and points-of-view, until John/Judas arrives and announces the coming of someone who will show them another way. Enter Jesus, who comes into this group of disparate and desperate individuals and gradually leads them into becoming a community through the playing of games and the telling and absorption of lessons. We know how the story ends, but that doesn't make the journey any less worth taking, as each member of the community commits to carrying on His teachings after He has gone and sending what they've learnt out into the world. 
The beauty of Godspell is the universality of its themes. Concepts of community, humility, forgiveness and love are explored through the parables in the gospels of Matthew and Luke, as well as the power of those teachings to lead to a sense of community in a fractured and fractious world.
Godspell utilises a variety of theatrical story-telling devices to connect with the audience and bring them along on this highly interactive theatrical experience; everything from pantomime, to mime, vaudeville, melodrama, and Brechtian and realism styles are used throughout.
Director: Karen Sheldon
Music Director: Martin Cheney
Choreographer: Kerry Hauber
Stage Manager: Peter Johns
Featuring:
Mark Oates (Jesus)
Joshua Angeles (Judas/John the Baptist)
Harry Nguyen
Jemma Allen
Katie Packer
Maya Miller
Nick Munday
Ron Abelita
Ruby Pinkerton
Scarlett Anthony
Follow us on Facebook: www.facebook.com/godspell2018
Location
The Parks Theatre
46 Cowan Street, Angle Park, SA 5010
This event is currently closed and no contact details are available