HOBART - Medical Cannabis for Health Professionals 2.0
Medicinal cannabis was legalised in Australia in November 2016. The global legal cannabis market is expected to grow to over US$20 billion by 2020.
There is good clinical evidence that it may be of benefit in chronic pain, MS, nausea in cancer related chemotherapy and drug resistant epilepsy.
Come and learn about the latest trends and scientific research in this exciting new field from a range of experts.
Early Bird tickets start at $25 and are on sale until 28 Feb 2018
DATE AND TIME:
Monday 19 March 2018
6.30pm - 9pm
LOCATION:
Engineering 201 Lecture Theatre
Dobson Road, Near corner of Grosvenor Terrace
Sandy Bay
Uni of Tasmania

SPEAKERS INCLUDE:
Paul Mavor - Health House International
Paul is a pharmacist who has been researching the potential of medicinal cannabis as a treatment for several years. His company was granted the first medicinal cannabis import license in Australia and he is currently distributing medicinal cannabis products to eligible patients. Paul brings a wealth of knowledge from his hands-on research in the U.S., Canada and Israel.

Dr Ian Brighthope - Nutrition Care Pharmaceuticals Pty. Ltd.
Ian is an Australian doctor with an interest in medical cannabis as a treatment option. He is also the founding president of the Australian College of Nutritional and Environmental Medicine and Founder of Nutrition Care Pharmaceuticals Pty. Ltd., a TGA licensed manufacturer of Complementary and Herbal Medicines that has developed markets in China, SE Asia and India. Has a sound appreciation of the scientific basis of herbal medicines, their cultivation, breeding, composition, extraction, GMP manufacturing to PICS standards and their clinical use. Interested in the development of the Cannabis industry in Australia from plant to patient, with a particular emphasis on its responsible prescription, Ian will present the evidence of its benefits from an experiential perspective in cancer patient care, pain management, treatment of addictions and inflammatory disorders. www.nutritioncare.com.au/

Ian Magill - Pharmacist
Ian moved to Tasmania in 2008, purchasing a pharmacy in the rural township of Geeveston, in the Huon Valley, where he has seen firsthand the positive effects of medicinal cannabis on his patients. As a result, he has become a strong supporter for the legalisation of medicinal cannabis. Ian has advocated at the highest level of government in Tasmania for changes in the law nationally and within the state, which would enable the growing, manufacturing and prescribing of medicinal cannabis products.
Rhys Cohen – Senior Project Officer at The Lambert Initiative (Sydney University)
Rhys acts as a key interface between the Lambert Initiative for Cannabinoid Therapeutics and government, regulators, industry and consumers.He responsible for leading a variety of projects within the Lambert Initiative to do with drug policy; the scheduling and rescheduling of cannabis products; NSW Health and TGA/ODC licensing; industry engagement; consumer outreach; and education. He is also responsible for the development of public policy positions for the Lambert Initiative relating to issues such as patient access. www.sydney.edu.au/lambert/
Seminar may qualify for Continuing Education (CE/CPD) points.
CONTACT DETAILS: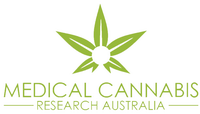 Medical Cannabis Research Australia
www.mcra.org,au
info@mcra.org,au
08 9388 0810
A not for profit dedicated to lobbying, education and research in medicinal cannabis
This event is currently closed and no contact details are available