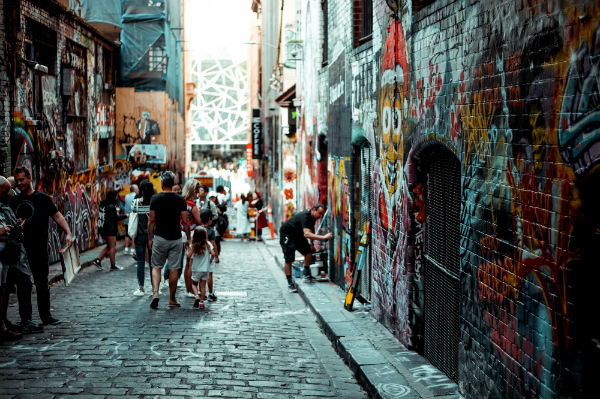 What is Heritage in the 21st Century?
How do we recognise the contribution heritage makes to our contemporary urban and regional landscapes, the well-being of our communities and our economy? Join the National Trust and Australia ICOMOS on April 18, International Day for Monuments and Sites, for a discussion panel that will examine the evolving field of heritage in Victoria, recognising the increasing interdisciplinary nature of the heritage profession and emerging practitioners. Drawing on current movements that demonstrate how communities value heritage places and considering the role of heritage in underpinning place-making in our urban and regional centres, this event will reflect on the priorities of the heritage profession and the role of the next generation as we move further into the 21st century.
Panellist will be announced shortly.
Presented by the National Trust of Australia (Victoria) and Australia ICOMOS
Supported by ACAHUCH, Melbourne School of Design, University of Melbourne
Please note this event has sold out. Please add your name to our waitlist and we will advise closer to the time if more tickets become available.
Date and time
Wed 18 April, 6.30pm-8:30pm
Venue
Singapore Theatre
Melbourne School of Design
The University of Melbourne
Masson Rd, Parkville VIC 3010
This is a free event to mark the launch of the Australian Heritage Festival 2018 and International Day for Monuments and Sites
Light Refreshments will be provided from 6.30pm
This event is currently closed and no contact details are available