AYURVEDA AND YOGA FOR AUTUMN - A SEASONAL WORKSHOP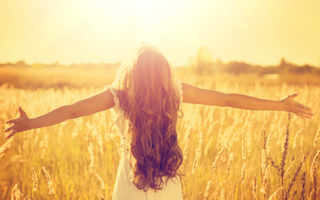 Ayurveda is one of the world's most powerful mind-body health systems, and aims to restore balance to the body and mind through diet, yoga, meditation, daily habits and living in tune with nature and her seasons.
Yoga is an ancient body of knowledge aimed at harmonizing the body, mind and consciousness through the means of various breathing techniques, yoga postures (asanas), meditationand lifestyle.
Here in Melbourne, the summer season that we are presently in is a time of intense heat and dryness but has bouts of cold and rain that increase as we approach autumn. This is erratic weather, and can lead to aggravations of Pitta and Vata in your body, leading to migraines, dizziness, inflammation and fatigue in summer and patterns of dry skin, flare-ups of dry eczema, dry coughs and cracked soles of the feet at the approach of autumn.
Come along and join us with a relaxing chai and yummy refreshments to experience and explore:
a yoga and meditation class aligned with some Ayurvedic principles to bring balance for the season

An introduction to Ayurveda and its core principles

How to cleanse in between seasons

How to prepare for Autumn

Discuss sample meal plans
Date: Sunday 18 March 2018
Time: 9am – 12 noon
Venue: Yoga in Daily Life @ 8 Corsair St, Richmond. VIC 3121
Cost: $50 - includes refreshments & notes
Location: Yoga in Daily Life - 8 Corsair St, Richmond VIC 3121
The workshop will be led by Ayurvedic Lifestyle Consultant, Niveen Rajabdeen and Yoga in Daily Life teacher, Leanne Bevan. 
This event is currently closed and no contact details are available